It's time to plan ahead for Christmas cozy!
Happy Tuesday, My Lovelies! I'm so happy you're here because I have a warm mug of hot cocoa for you to sip on while I tell you about a feel-good Christmas novel by

Miss Christmas

herself, Karen Schaler! I love her Christmas stories, and you might recall my review of her book Christmas Ever After HERE.
About A Royal Christmas Fairy Tale
• Publisher: HawkTale Publishing (October 5, 2021)
• Paperback: 358 pages
A "sweet Christmas charmer…" – Publishers Weekly This feel-good, humorous, and heartwarming new Christmas romance, about the power of believing in yourself to find your happily ever after, is from the Emmy Award-winning writer of the Netflix sensation A Christmas Prince and Hallmark's beloved Christmas Camp, the movie and novel. This enchanting escape is just what your heart needs this holiday season…
A charming Christmas village, a storybook castle, a royal ball, and a gorgeous prince are the last things New York City reporter Kaylie Karlyle expects to find on her holiday freelance assignment to Europe. But when the family she's interviewing turns out to be the royal family of Tolvania, Kaylie has a meltdown when the quirky queen wants her to write a Christmas fairy tale for the spunky, young princess. Kaylie must battle the princess's father, who doesn't trust the media, and her own insecurities about writing anything beyond the news.
To spark inspiration for the fairy tale, the queen recruits the prickly Prince Alexander to show Kaylie the family's most spectacular royal holiday traditions. And sparks definitely fly when the only thing Kaylie and the prince agree on is that they're both more "bah humbug" than "ho, ho, ho."
But somewhere between sleigh rides and snow angels, merrymaking and mistletoe, upside-down Christmas trees, and a legendary Christmas crown, Kaylie and the prince open their hearts to Christmas and start believing in themselves and each other. It's a real-life fairy tale in the making until Kaylie discovers a secret about a royal Christmas heirloom that jeopardizes everyone's happily ever after. Can the magic of the season save this holiday happy ending?
Bonus Content: Includes delicious royal Christmas recipes and holiday activities.

Purchase Links


About Karen Schaler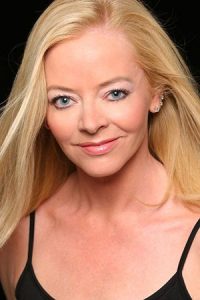 Photo by Scott Foust
Karen Schaler is a prolific and passionate three-time Emmy Award–winning storyteller, author, screenwriter, journalist, and national TV host. In the last three years, she has written five rom-com novels and five Christmas movies for Netflix, Hallmark, and Lifetime, including the Netflix sensation A Christmas Prince and Hallmark's Christmas Camp. Karen also wrote the Christmas Camp and Christmas Camp Wedding books (HarperCollins). For her next novels, Finding Christmas, Christmas Ever After, and A Royal Christmas Fairy Tale, Karen is also writing the movies and writing three feature films, including a summer rom-com and an inspiring true-life story.
All of Karen's books and movies have received ongoing national TV, print, and online media attention including two exclusive features on NBC's TODAY show and features in Forbes, Parade, Entertainment Weekly, Entertainment Tonight, The Wall Street Journal, Southern Living, Bustle, and Cosmo.
Embracing the Christmas spirit of giving back, Karen trademarked her Christmas Camp concept and is bringing her Hallmark movie and books to life hosting fun and festive one-of-a-kind Christmas Camp experiences worldwide where everyone is invited! All of Karen's stories are filled with humor, heart, and hope.
My Review:
If you're looking for a light, feel-good Christmas romance, then look no further than A Royal Christmas Fairy Tale. The book's protagonist Kaylie Karlyle is a workaholic: She only cares about her broadcast journalist career, and her goal is to be syndicated nationally. She's an investigative reporter specializing in helping people who've been scammed. When her local station is bought, the new management decides to take the station in a different direction and fires Kaylie. Out of work with no plans for the Christmas holidays, she blindly accepts a human interest fluff piece about European Christmas traditions.
Prince Alexander has suffered from unscrupulous journalists cruelly lying about his family during a sad season. For the first time in years, Alex and his daughter Princess Anna are spending Christmas at home in Tolvania, and Queen Isabella has expectations that Alex and Anna will participate in all the Christmas traditions and events in the castle and village. She also hires Kaylie to write a fairy tale as a very special gift for her granddaughter, and Kaylie has been assigned to incorporate these traditions into the story.
Kaylie is Alex's worst nightmare because not only is she an American investigative reporter, but she's also a person who doesn't care about celebrating Christmas. Plus, she is forced to spend time with the prince because she needs to experience the traditions for writing the fairy tale.
My favorite thing about this book is how the Tolvanian Christmas traditions touch Kaylie's hardened heart. Her attitude is due to miscommunication with her family and sister; she has actually missed the Christmas celebrations she had as a child. I also love that there are several recipes and activities for readers to enjoy. I know that I will cook the gingerbread pancakes for my family during Christmas, and when I make (or cook) one of the activities, I will share it here on the blog. I'm hoping to see this one adapted for Hallmark's Countdown to Christmas!
Disclosure: I received an ARC from the author via TLC Book Tours in exchange for a fair and honest review. I appreciated the kind note the author sent as well as her touching Acknowledgements at the end of the book. Karen Schaler seems like a nice person!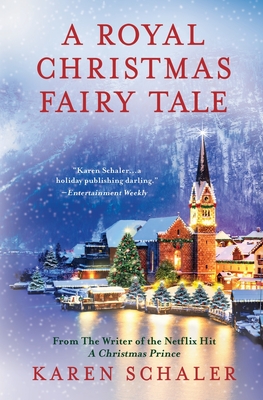 IndieBound Affiliate Link
Until next time...
Happy reading!
Ricki Jill