Mr. Art @ Home wanted blackberry cobbler for his birthday rather than a cake. I used the Easy Blackberry Cobbler recipe from the
July 2008 issue of Southern Living
.
Easy Blackberry Cobbler
Ingredients
4 cups fresh blackberries
1 tablespoon lemon juice
1 large egg
1 cup sugar
1 cup all-purpose flour
6 tablespoons butter, melted
Whipped cream (optional)
Garnish: fresh mint sprig
Preparation
Preheat oven to 375°. Place blackberries in a lightly greased 8-inch square baking dish; sprinkle with lemon juice. Stir together egg, sugar, and flour in a medium bowl until mixture resembles
coarse meal
. Sprinkle over fruit. Drizzle melted butter over topping. Bake at 375° for 35 minutes or until lightly browned and bubbly. Let stand 10 minutes. Serve warm with whipped cream, if desired. Garnish with fresh mint sprig, if desired.
For a neat presentation, bake for the same amount of time in 6 (8-oz.) ramekins on an aluminum foil-lined baking sheet.
Southern Living
JULY 2008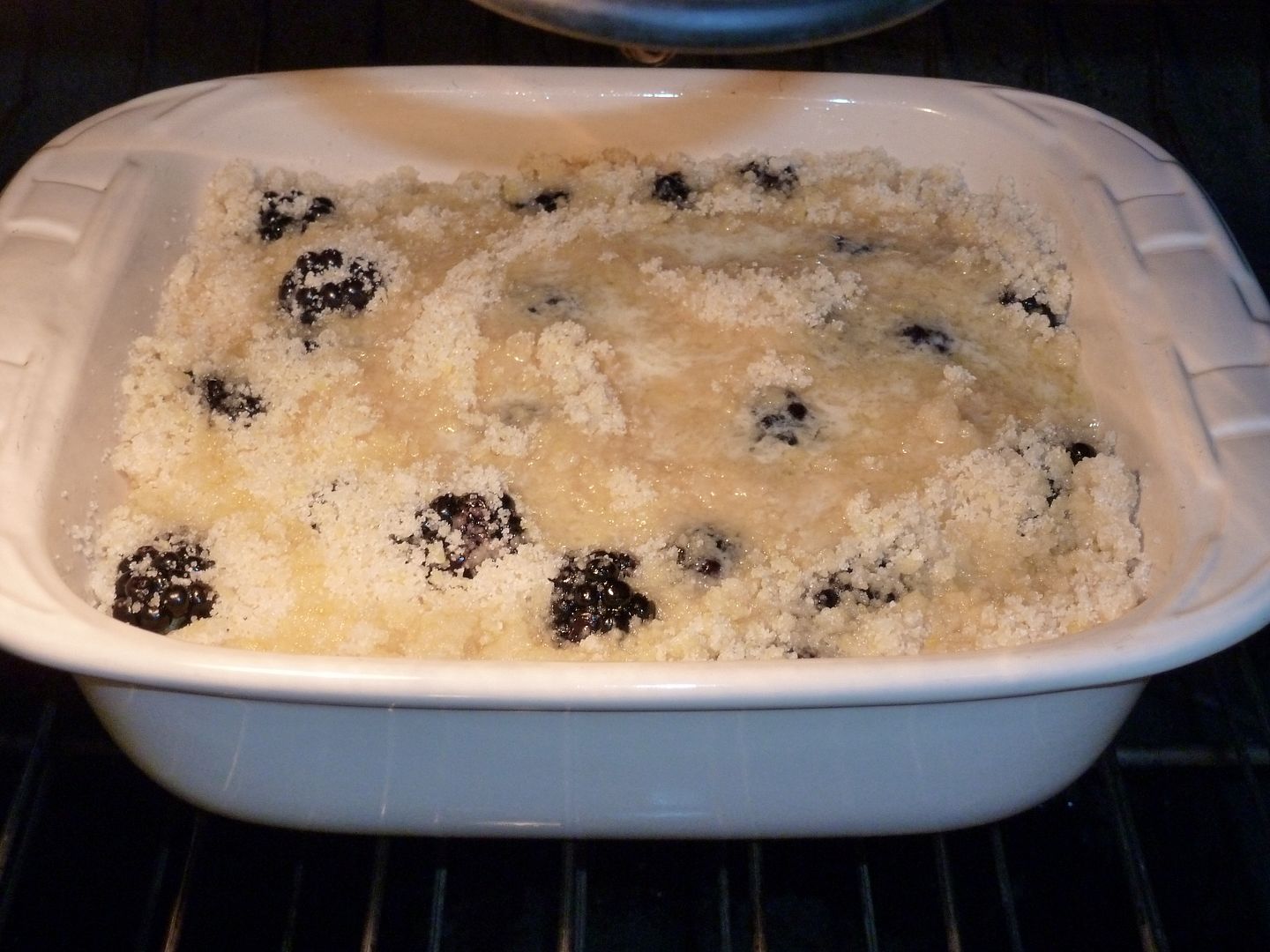 This is what the cobbler looks like when placing it in the oven.
The cobbler was such a huge hit that I am baking another one this weekend! The key to success is to blend the sugar, flour, and egg into a fine meal consistency. I used a pastry blender, but if you don't have one use a large fork.
Until next time...
Blessings!
Ricki Jill