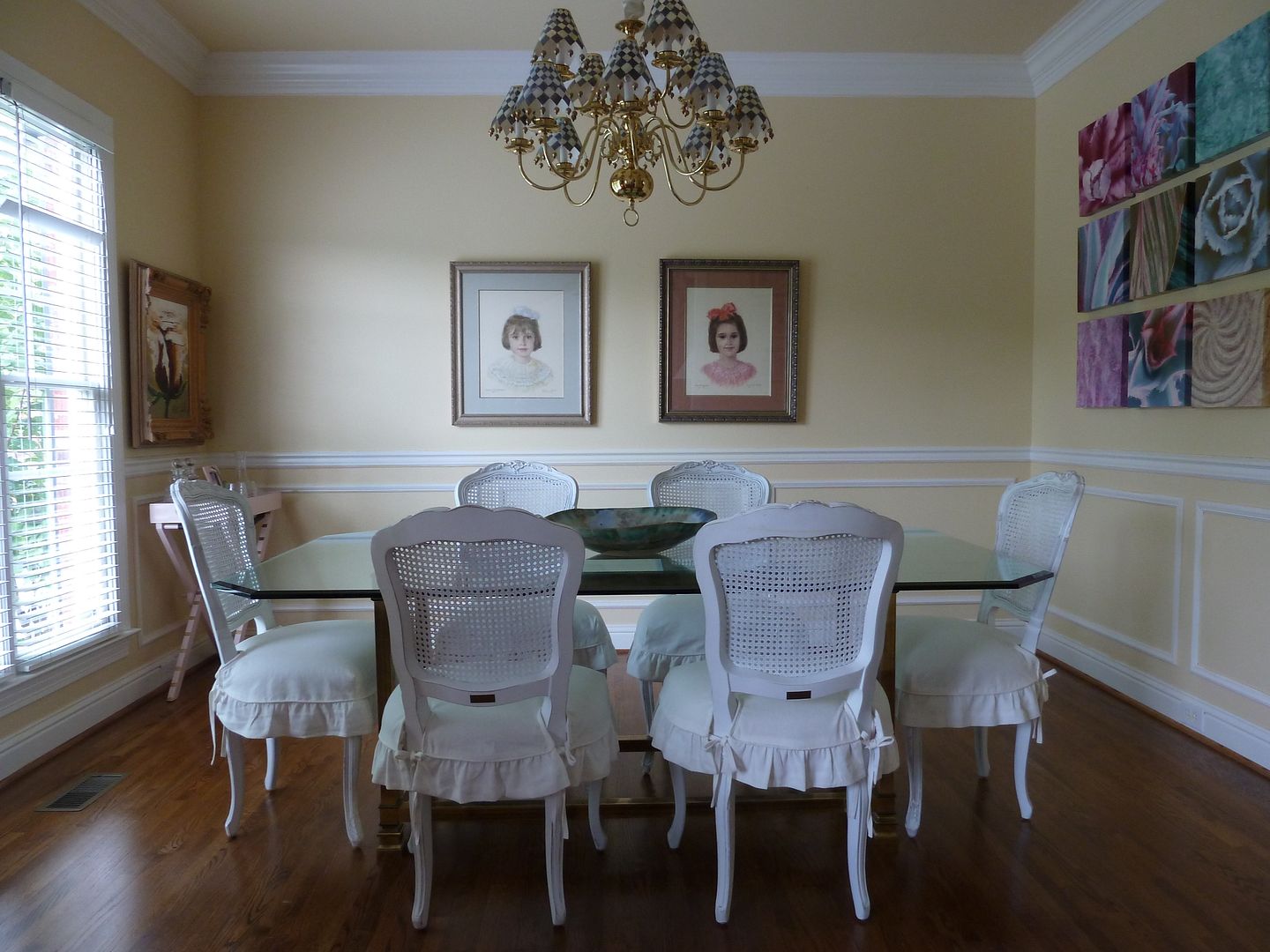 Our dining room's new look
We repurposed our antique armoire from our dining to use as storage in the art studio. We made a few changes to the dining room, and I want to share those changes with you.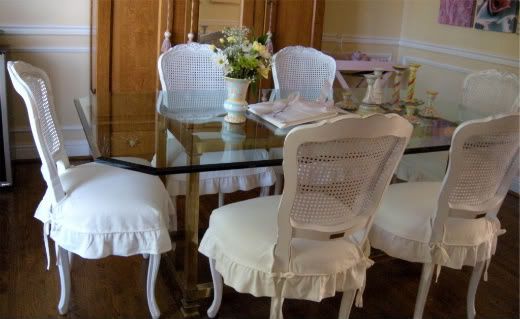 Our dining room before, with armoire
Our space is small: only 12'7" X 11'8". I like that we no longer have a large piece of furniture in here. Our room barely seats six, but now there is plenty of room to walk around the table during mealtime with everyone seated.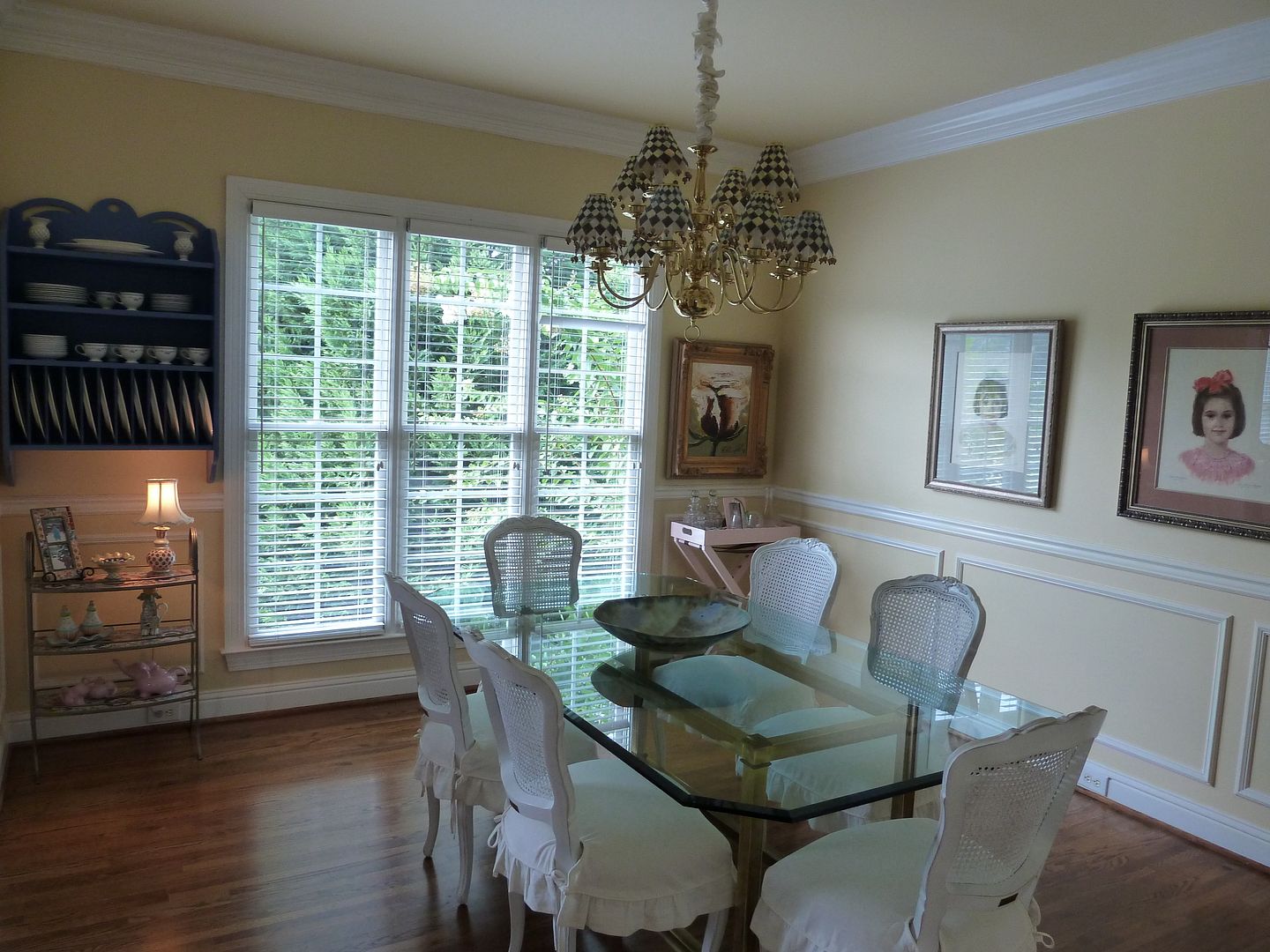 View from kitchen
We moved the plate rack from our living room to the dining room. I like it in here. It is a custom piece we ordered years ago from Maine Cottage Furniture, and we chose French Blue for the paint. We placed a Mosaicwares breakfast nook beneath it.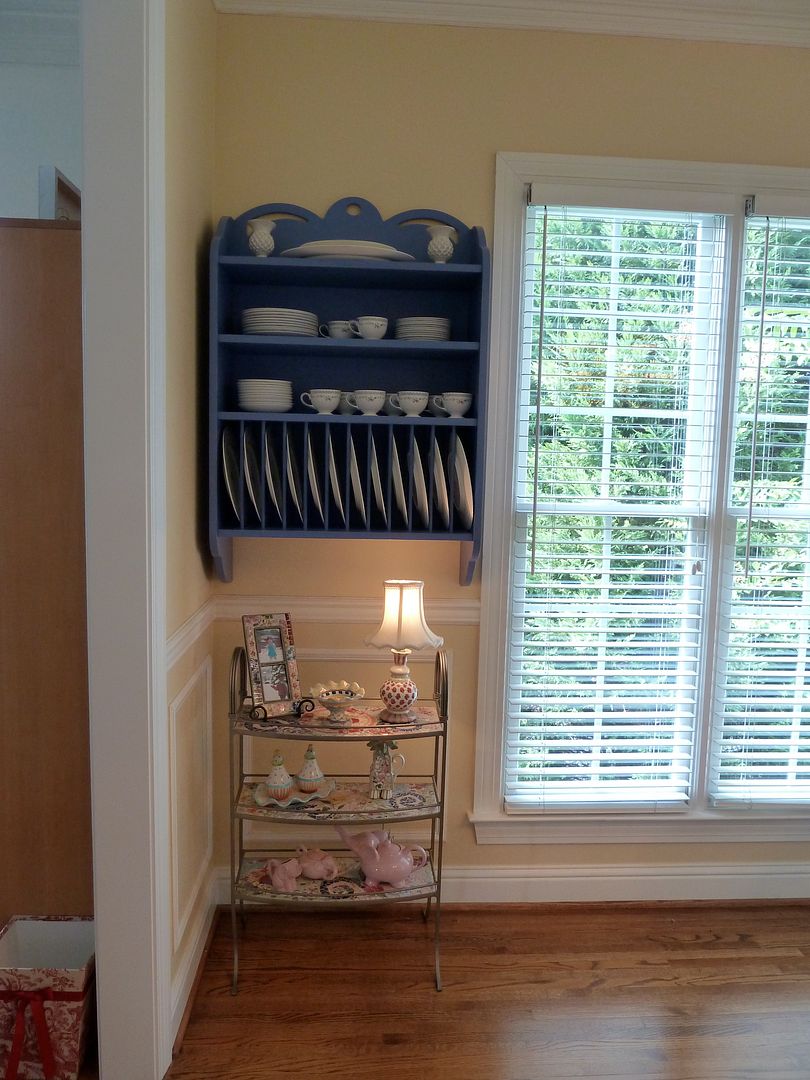 Opposite the plate rack and breakfast nook is our Mosiacwares butler's tray table.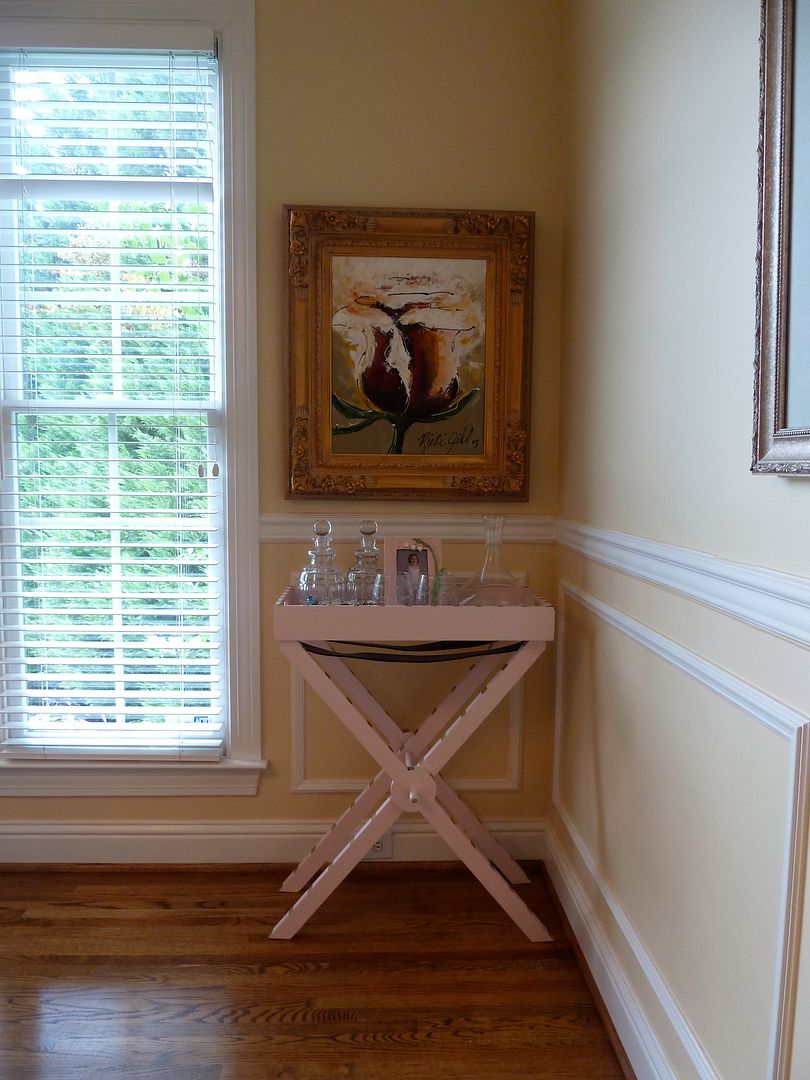 We also hung our daughters' portraits in the dining room. They were both in different rooms before. The portraits are pastels drawn by Jean Reasoner Plunket.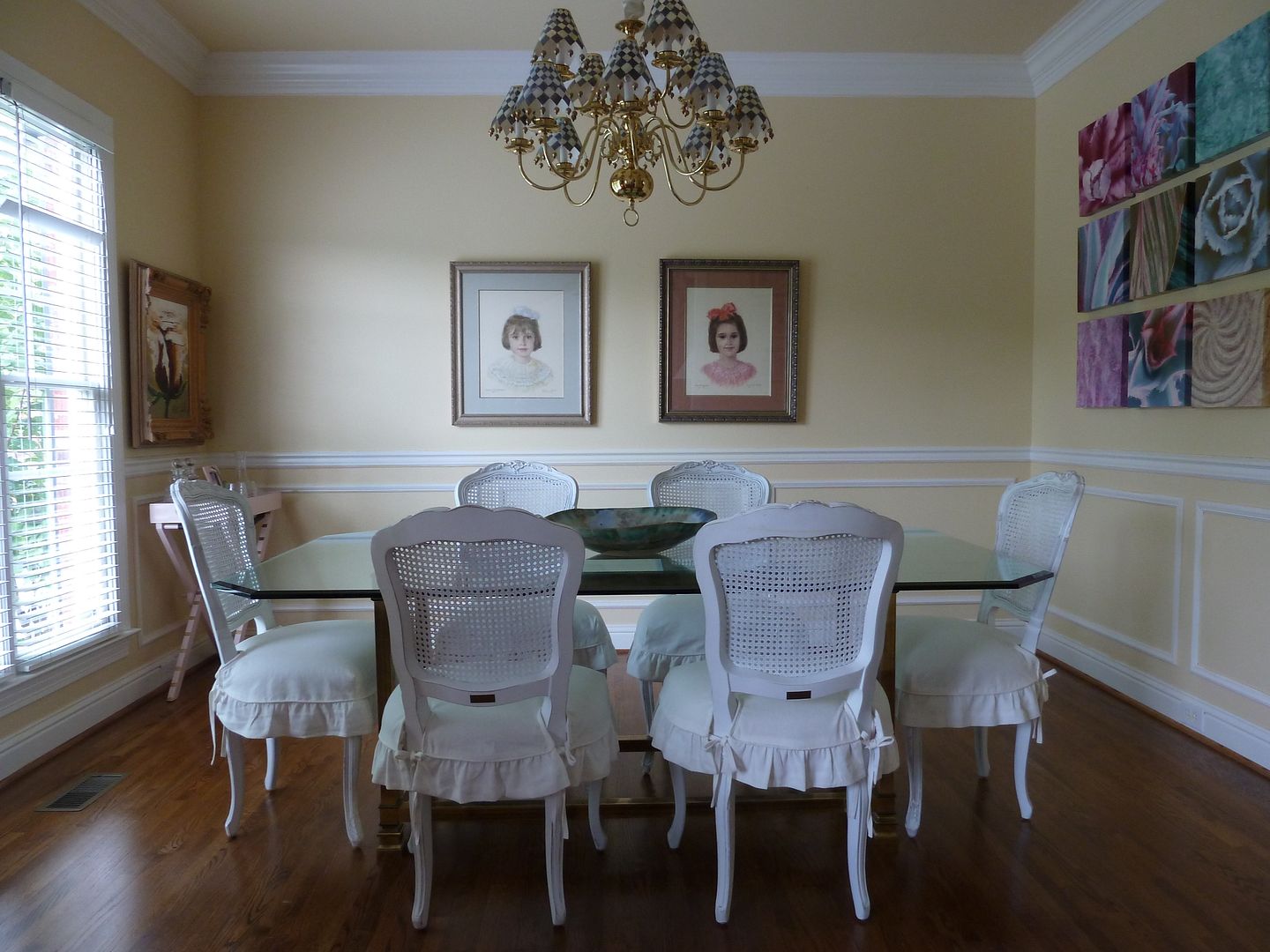 View from art studio

I want to thank all of you for your sweet emails and comments. I am feeling so much better!
Until next time...
Blessings!
Ricki Jill