Painting in process: 1 1/2 coats
Yay! We finally finished the art studio, just in time for school. I really did my due diligence on planning for the space, and I tried to design something as cost effective as possible. I read many magazines and books featuring spaces where women create, and I took note. I noticed several things about artists in particular. For example, many of the artists use stools in their studios rather than chairs. I also noticed that of all the creative types, artists were by far the messiest, so the fact that I am very meticulous and neat makes me a bit more unique!
I want to thank all of you for your input, too. Y'all did influence and encourage me during this process. I have also been inspired by many posts, and one of Gayle's posts @
The Vintage Farmhouse
rocked my world. You can see the post
here
. I like how the artist's home reflects her and her family. I found it charming, and I wanted to take some risks, too, but risks that reflect us.
The space is very small, only 10' X 11'. Our primary needs for the studio include: storage, a sturdy worktable, and seating. My daughter, Shelley, and I are very pleased with the outcome. Here are the photos from our new art studio.
View of studio from foyer
View of studio from dining room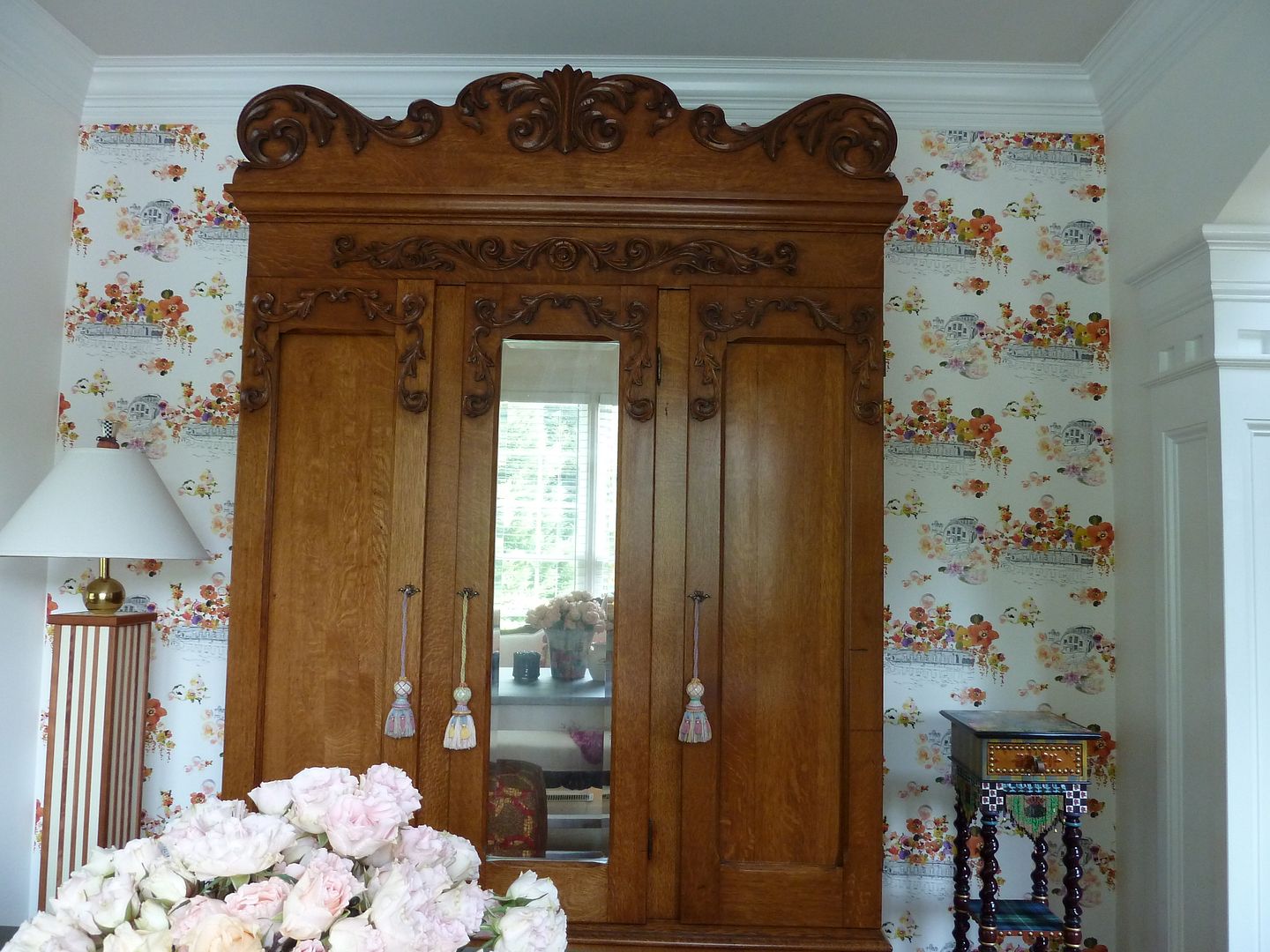 Feature wall with armoire for art supply storage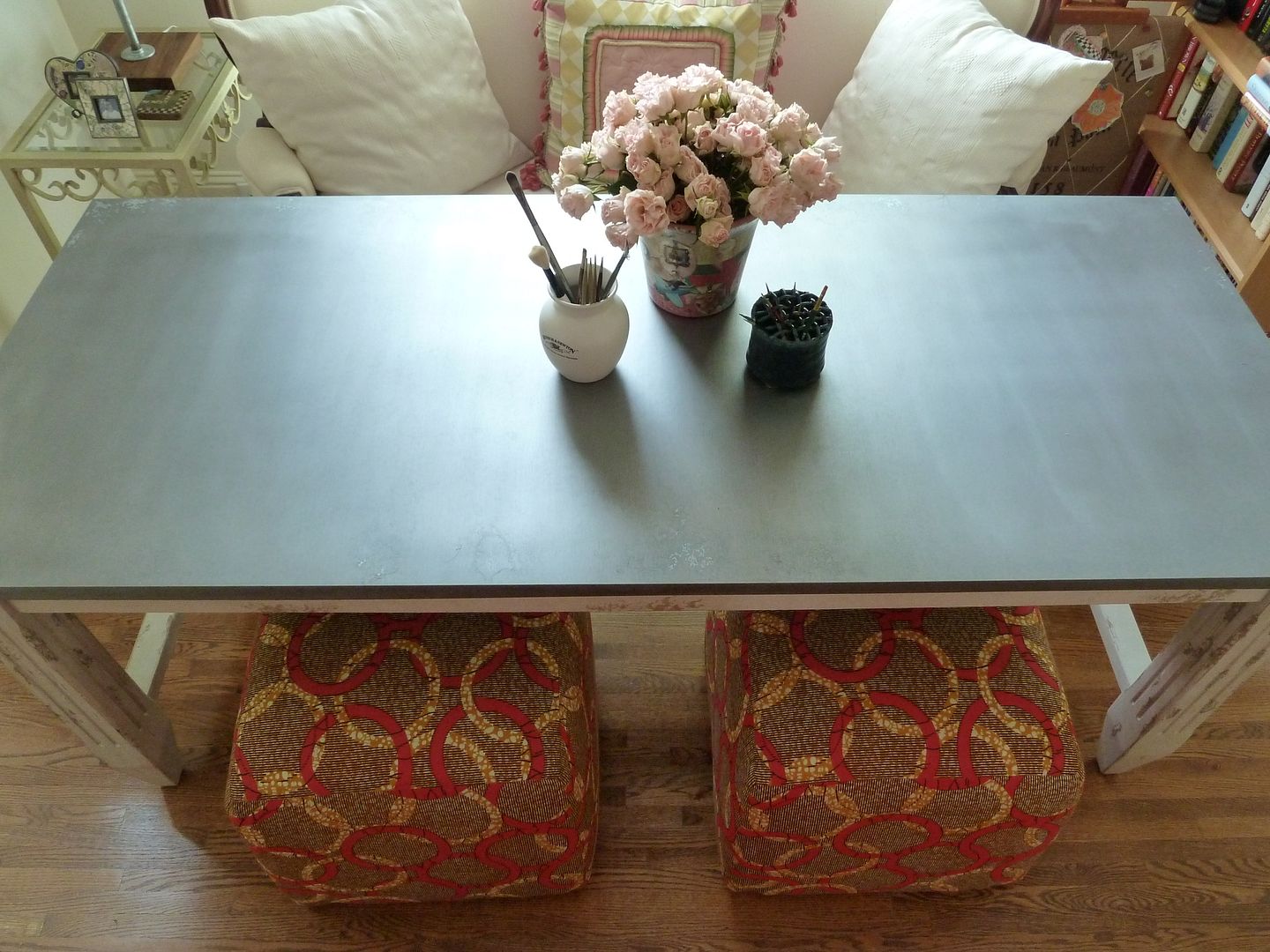 Work table and ottomans
Another view from foyer
Mr. Art @ Home built this lamp from plumbing supplies and butcher block. A local store sells them for three hundred dollars.
Mr. Art @ Home bought this Tiny Table for me as a surprise. I had to rethink some choices when he bought it for me! The top is made from an artist's palette.
We are enjoying our space already! I will post more about the details of the studio in a few days.
Linking to:
Feathered Nest Friday
Mod Mix Monday @ Mod Vintage Life
Until next time...
Blessings!
Ricki Jill