Happy Boxing Day, My Lovelies! I hope you had the best. Christmas. EVER! I know I did!
Are you thinking about the new year yet? Do you want to live a healthier lifestyle in 2023? If you answered yes to either question, I have the cookbook for you: The Blue Zones American Kitchen: 100 Recipes To Live To 100 by Dan Buettner.
Here's a little information about the book according to Goodreads:
Best-selling Blue Zones Kitchen author Dan Buettner spent years uncovering the Blue Zones--the five places around the world where people consistently live to or past, 100--and sharing lifestyle tips and recipes gleaned from these places. Now, creating your own Blue Zone at home is easier than ever, thanks to plant-forward recipes in this inspiring book--all developed right in our own backyard.
In Blue Zones American Kitchen, Buettner uncovers the traditional roots of plant-forward cuisine in the United States. Following the acumen of heritage cooks who have passed their recipes from generation to generation, Buettner uncovers the regions and cultures that have shaped America's healthiest food landscapes, from Hmong elders living in Minnesota to Quakers in New England. Along the way, he illuminates both traditional and revolutionary ideas in vegetarian food with recipes from chefs like executive chef James Wayman, "the Gullah chef" Bill Green, and "the Cod Chef" Dave Smoke-McCluskey.
With wisdom from more than 50 food experts, chefs, and cooks around the country, Buettner's road trip across America sheds light on some of its most under-recognized plant-forward communities as Buettner shares the ingredients, recipes, and lifestyle tips that will make living to 100 both delicious and easy. And the proof is in the pudding: 49 Blue Zones Project Cities have demonstrated that eating the Blue Zones way can alleviate obesity, heart disease, diabetes, and more.
Filled with 100 tasty recipes, from Pennsylvania Dutch apple dumplings to Southern Hoppin' John, Blue Zones American Kitchen will change your diet--and your life.
My Review:
I've spent 2022 focused on my health. I'm working very hard to make healthy choices in all areas of my life, including what I eat. I was thrilled to be asked by TLC Book Tours to be a part of the tour for Blue Zones American Kitchen by Dan Buettner. I won't repeat the book blurb, however I will say that these American recipes seem more relatable and easier to make than similar recipe books.
There are five chapters:
Indigenous, Native, and Early American
African American
Latin American
Asian American
Regional and Contemporary American
Although I read the book, I only had time to make one recipe before writing this post. I chose a recipe from New Orleans chef Serigne Mbaye of
Dakar Nola
because it has black-eyed peas in it for New Year's Day. I made a trial run to make sure my family enjoyed it first, and it was a huge hit. It's a Southern tradition to eat black-eyed peas on New Year's Day for luck. The next time we're in New Orleans, we're planning on eating at Dakar Nola: It's located on Magazine Street in the heart of Uptown.
There is a terrifying story Serigne Mbaye tells about his enslaved ancestors who were fattened-up by black-eyed peas and palm oil by slave traders. Slaves had to weigh a minimum of 125 pounds before they could be transported via ship, and those who refused to eat it were shot.
Reading about the history of this soup makes me so sad; however, Mbaye's version is very healthy, comforting, and delicious! We will enjoy it again on New Year's Day, 2023.
The Last Meal: Sweet Potato and Black-Eyed Pea Soup
Ingredients:
1 cup black-eyed peas, soaked in water for 3 hours (I use Camellia beans)
1/4 cup vegetable oil
1 large onion, diced
2 garlic cloves, minced
1 green pepper, diced (I used a yellow pepper)
3 tomatoes, diced
1/2 teaspoon cayenne pepper
salt
1 tablespoon white wine vinegar
3 large sweet potatoes, peeled and diced
2 cups water
3 tablespoons palm oil (or coconut oil)
Procedure:
Drain and rinse the black-eyed peas.
Heat a stockpot or large saucepan over medium heat. Add the vegetable oil, onion, garlic, green pepper, tomatoes, cayenne, and a pinch of salt. Cook, stirring occasionally, until the onion is caramelized, about ten minutes.
Add the vinegar to the pot and deglaze it.
Add the black-eyed peas, sweet potatoes, and water, and bring to a simmer. Cook until the black-eyed peas are very soft. Add the palm oil and more seasoning if needed. Remove from heat and let cool for a few minutes.
Using an immersion blender, or in batches in a countertop blender, puree the soup until smooth.
Reheat the soup just before serving and serve hot.
Cook's Note: If you want to save time, I think it would be fine to drain and rinse canned peas. Also, when I served it, I added a little olive oil and fresh cracked black pepper.
Another Southern New Year's Day tradition is eating greens (like collard greens) for greenbacks (money).
Does this recipe appeal to you? I have flagged 18 recipes from this book I want to try at the beginning of 2023: I'm a fan! I want to thank TLC Book Tours for asking me to be a part of the tour.
Below is an IndieBound affiliate link: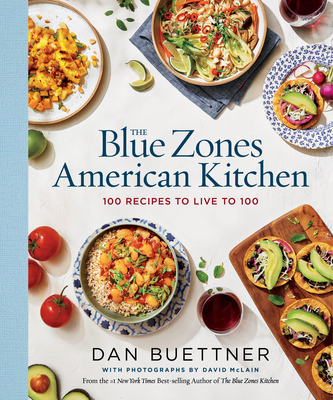 Until next time...
Blessings!
Ricki Jill