Happy Literary Friday, My Lovelies! Today I'm sharing two books in a fun new series called the Ex Hex: The Ex Hex and The Kiss Curse by Erin Sterling. Erin is an Alabama thriller and romance writer, and our book club leader chose The Kiss Curse as our October selection. The club read The Ex Hex last October. Both can be read as stand alone books, but I recommend reading The Ex Hex first because it's very cute!
Keep in mind that both books are romances and rated R for sex and language. (I assigned that rating....just giving you fair warning.)
I'm keeping both my reviews short because I'm tired, y'all!
New York Times bestselling author Rachel Hawkins, writing as Erin Sterling, casts a spell with a spine-tingling romance full of wishes, witches, and hexes gone wrong.
Nine years ago, Vivienne Jones nursed her broken heart like any young witch would: vodka, weepy music, bubble baths…and a curse on the horrible boyfriend. Sure, Vivi knows she shouldn't use her magic this way, but with only an "orchard hayride" scented candle on hand, she isn't worried it will cause him anything more than a bad hair day or two.
That is until Rhys Penhallow, descendent of the town's ancestors, breaker of hearts, and annoyingly just as gorgeous as he always was, returns to Graves Glen, Georgia. What should be a quick trip to recharge the town's ley lines and make an appearance at the annual fall festival turns disastrously wrong. With one calamity after another striking Rhys, Vivi realizes her silly little Ex Hex may not have been so harmless after all.
Suddenly, Graves Glen is under attack from murderous wind-up toys, a pissed off ghost, and a talking cat with some interesting things to say. Vivi and Rhys have to ignore their off the charts chemistry to work together to save the town and find a way to break the break-up curse before it's too late.
My Review:
Vivi knew better when she was nineteen: She knew to "Never mix magic with vodka." Her hex on her ex Rhys not only affects his magic negatively upon his return to Georgia, but also the magic of the entire town. Rhys is from a long line of powerful witches hailing from Wales, but that fact can't compensate for the hex, and he fails to renew the magic in the ley lines in Graves Glen. Vivi realizes the error of her ways, and she must work with Rhys to reverse the hex so he can restore the ley lines and the town's magic. I enjoyed the backstory of Vivi and Rhys's college romance and break-up. Both clearly loved the other then, and they still have feelings for each other in the present. I like both of their characters and their chemistry, but Rhys is a little flippant for me... but then again, he is the youngest son. (But he DOES act gallant and serious in the end.) Some of the secondary characters are intriguing, like Vivi's cousin Guinevere and Gwen's cat, Sir Purrcival. Sir Purrcival can talk, a "victim" of the town's broken magic. I don't like cats, but I must say I LOVE Sir Purrcival! This is a cute book, and it would be perfect to read for Halloween.
According to Goodreads:
Gwyn Jones is perfectly happy with her life in Graves Glen. She, her mom, and her cousin have formed a new and powerful coven; she's running a successful witchcraft shop, Something Wicked; and she's started mentoring some of the younger witches in town. As Halloween approaches, there's only one problem—Llewellyn "Wells" Penhallow.
Wells has come to Graves Glen to re-establish his family's connection to the town they founded as well as to make a new life for himself after years of being the dutiful son in Wales. When he opens up a shop of his own, Penhallow's, just across the street from Something Wicked, he quickly learns he's gotten more than he bargained for in going up against Gwyn.
When their professional competition leads to a very personal—and very hot—kiss, both Wells and Gwyn are determined to stay away from each other, convinced the kiss was just a magical fluke. But when a mysterious new coven of witches come to town and Gwyn's powers begin fading, she and Wells must work together to figure out just what these new witches want and how to restore Gwyn's magic before it's too late.
My Review:
This was a fun book club selection, and we all enjoyed the book and the discussion. I like this one a little better than the first because Wells and Gwyn are such polar opposites! They're clearly attracted to each other, yet when they act on their attraction, each are erroneously convinced that it's magic, not attraction, driving their behavior. And their behavior is steamy, a little more so than Rhys and Vivi's so you've been forewarned! There are a couple of major mysteries in this edition: Why is Gwyn, a powerful witch, losing her magic? and What are the new witches in town up to? It's important to note that these particular witches were all expelled from the local Penhaven College (the magical department), and they were in Gwen's year so she knows them. The witches' showing up so shortly after the renewal of the ley lines (when they are at their most powerful) is worrisome. I admit that I figured out one of these mysteries quickly, but the other one shocked me because I was not expecting it. The best part of this book are three young witches who are also students at the college; Gwyn has agreed to take them under her wing by tutoring them. They're called "The Baby Witches," and they are the true plot drivers in this edition. Another fun element is Sir Purrcival's expanding vocabulary. This one is another cute Halloween romance to read this weekend.
What do you think? Are you interested in reading either one of these romances?
I'm also happy to report that there will be a Book #3 in the Ex Hex Series: The Wedding Wish! :D
Below is an IndieBound affiliate link which takes you to a search for Erin Sterling on the IndieBound site. Shop local!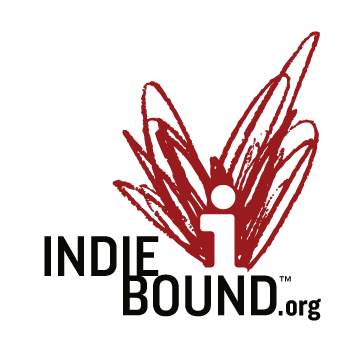 Until next time...
Happy reading!
Ricki Jill