Happy Literary Friday, My Lovelies!
Today I'm featuring the second book in the Clover Creek Series by Sean D. Young: Secrets from the Heart. I just started reading it, and I'm enjoying it already! So far it hasn't mattered that I haven't read the first one in the series.
Publisher: Entangled: Bliss
Publication date: April 11, 2022
According to Goodreads:
Taking over her family's charming and historic Red Rose Inn is a dream for Kira Davis—even if it means the extra stress of knowing the entire Davis clan is watching her every move. But ignoring her family's wishes and hiring too-handsome Franklin Bennett as her temporary new manager might be a huge mistake…given their families' decades-long feud.
Yet attraction still sparks between them, proving to ex–army engineer Franklin there's something real beneath the surface. Something hopeful. Something unmistakable. But pursuing Kira could prove dangerous for a man with an uncertain future.
Now Kira and Franklin are caught between an ancient family feud and their feelings for each other. The only way they can love each other is by unraveling the terrible truth about what happened back then…and hope that love is strong enough to mend the break from so long ago.
About Sean D. Young
Sean Young
has always been an avid reader. This Gary, Indiana native joined her first book club at the age of seven. A lover of the happily ever after, Sean uses her vivid imagination to craft heartwarming and passionate family love stories that deal with forgiveness, promise, romance and redemption. A certified wedding planner by trade, Sean continues to help brides plan the wedding of their dreams.
My First Impressions:
I tend to love stories about family secrets. That's what first attracted to this novel. I know I'm going to like this book because it's character driven, and I already like the characters. Kira makes smart decisions for her family's boutique hotel business, and Franklin has experience serving in the Army as an engineer.
What's not to love?
And then the setting is a sweet Hallmark town, creating a recipe for a book that's right up my alley. I'm dying to know what why Kira's family hates Franklin so much, giving me forbidden love vibes. I'll finish it this weekend and find out!
What do you think? Does this sound like a story you'd be interested in?
Disclosure: I received a copy of this book from the publisher via TLC Book Tours to feature it on my blog. Thank-you for allowing me to be a part of the tour! I cat wait to finish reading it this weekend! My daughter enjoyed it.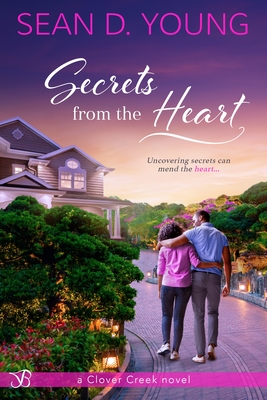 IndieBound affiliate link
Tomorrow is Independent Bookstore Day! I hope you'll venture out to your local independent bookstore, buy a book, and enjoy the special activities they have planned!

Until next time...
Happy reading!
Ricki Jill