Happy Literary Friday, My Lovelies!
I hope you're warm today, and dry. We've had another week of rain, but today it's clearing and much colder. It's the perfect day for a book and some hot chocolate! After my review, I've shared a new hot chocolate recipe.
Today's Literary Friday selection is
Secrets of the Chocolate House
by Paula Brackston. It is the second book in Found Things series, but Brackston does a great job catching her readers up to speed if you haven't read the first one,
The Little Shop of Found Things
. You may read my review of
The Little Shop of Found Things HERE.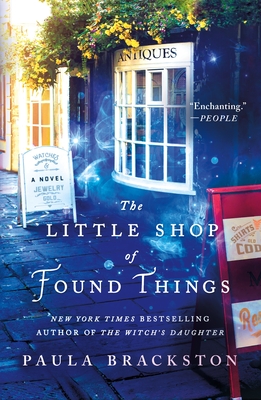 The above book cover is an IndieBound affiliate link.
According to Goodreads:
The second novel in a bewitching series "brimming with charm and charisma" that will make "fans of Outlander rejoice!" (Woman's World Magazine)
New York Times bestselling author Paula Brackston's The Little Shop of Found Things was called "a page-turner that will no doubt leave readers eager for future series installments" (Publishers Weekly). Now, Brackston returns to the Found Things series with its sequel, Secrets of the Chocolate House.
After her adventures in the seventeenth century, Xanthe does her best to settle back into the rhythm of life in Marlborough. She tells herself she must forget about Samuel and leave him in the past where he belongs. With the help of her new friends, she does her best to move on, focusing instead on the success of her and Flora's antique shop.
But there are still things waiting to be found, still injustices needing to be put right, still voices whispering to Xanthe from long ago about secrets wanting to be shared.
While looking for new stock for the shop, Xanthe hears the song of a copper chocolate pot. Soon after, she has an upsetting vision of Samuel in great danger, compelling her to make another journey to the past.
This time she'll meet her most dangerous adversary. This time her ability to travel to the past will be tested. This time she will discover her true destiny. Will that destiny allow her to return home? And will she be able to save Samuel when his own fate seems to be sealed?
My Review:
I do agree that this is a fun series, especially if you're an Outlander fan. Xanthe has the ability to time travel, and she doesn't fully understand how to control her gift, or curse depending on how one looks at it. She hears voices from select objects: in this installment, a seventeenth century copper chocolate pot. These voices call for her to go back in time and change tragic circumstances for victims. Xanthe cannot time travel without the objects, and her only way to return to the present is via a locket her mother gave her.
The chocolate pot wants her to basically save her crush from her previous trip into the past: Samuel. It was very difficult for Xanthe to leave him before, but she can't leave him to his fate that led him to an early death via hanging. Samuel is a Catholic, which isn't safe shortly after the Guy Fawkes Gunpowder Treason of 1606. One of the things I love about this series is that the history is well-researched and detailed.
In the present, Liam, a local mechanic and sweetheart of a guy, is very interested in Xanthe. I'm definintely team Liam, and just as Xanthe is starting to return Liam's feelings, she must return to the past to save Samuel. These trips are difficult for Xanthe on so many levels, especially since she lies to her mother about her time travel. Xanthe's mother Flora has severe arthritis, and she struggles everyday with it. Xanthe stresses about leaving her as her mother has many appointments to keep, plus run their new antique shop by herself in the Wiltshire market town of Marlborough while Xanthe is away.
Luckily for Xanthe, the chocolate pot takes her to a chocolate house owned by Mistress Flyte. She knows who and what Xanthe is, and she actually helps Xanthe understand her abilities a little better. She also helps aid Xanthe in her quest to save Samuel, an architect and builder. Samuel is converting an old abbey into a private home for an evil man named Benedict Fairfax. Fairfax will hand Samuel over to the king's men once he's through with him. There are many twists and turns in this novel, and it ends on a cliffhanger that frustrated me when I finished. Yes, this is a series very much like Outlander....especially the cliffhangers! Book three can't be released quickly enough!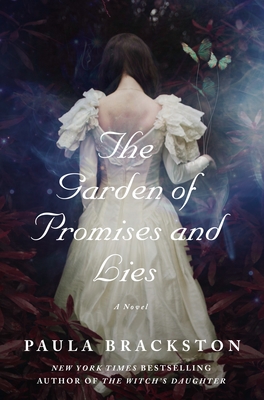 IndieBound affiliate link
Book Three in the Found Things Series will be released November 2, 2020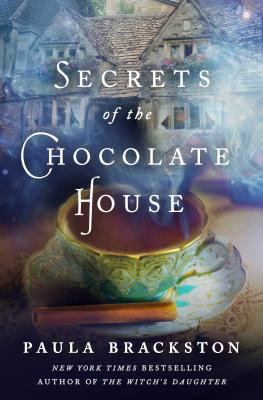 IndieBound affiliate link
Below is a recipe for cinnamon hot chocolate with vanilla. It's similar to
Mexican Hot Chocolate
, but without the chili pepper. I hope you try it!
Cinnamon Hot Chocolate
Ingredients
4 cups whole milk
1 Cinnamon Sticks
1 Vanilla Beans, split in half lengthwise, or 1 t vanilla paste
6 ounces semi-sweet chocolate, coarsely chopped
2 tablespoons sugar
Procedure
Place milk, cinnamon stick, vanilla bean (or paste) in medium saucepan. Bring just to boil on medium heat. Don't scorch the milk! Remove from heat, and remove cinnamon stick and vanilla bean.
Stir in chocolates and sugar with wire whisk until melted and the mixture is frothy.
Serve with toppings such as whipped cream and grated chocolate, mini marshmallows, or whipped cream with gingerbread men sprinkles.
I have several hot chocolate recipes on my blog. Please use the search engine in the sidebar if your interested in trying other recipes.
Have a great weekend, Lovelies!
Until next time...
Blessings!
Ricki Jill