Happy Literary Friday, My Lovelies! Today I want to share with you my favorite books from 2019.
I have already shared the book
Stay
HERE
, so I won't repeat that one! I'll also keep my reviews brief.
The Book Charmer by Karen Hawkins
According to Goodreads:
New York Times bestselling author Karen Hawkins crafts an unforgettable story about a sleepy Southern town, two fiercely independent women, and a truly magical friendship.
Sarah Dove is no ordinary bookworm. To her, books have always been more than just objects: they live, they breathe, and sometimes they even speak. When Sarah grows up to become the librarian in her quaint Southern town of Dove Pond, her gift helps place every book in the hands of the perfect reader. Recently, however, the books have been whispering about something out of the ordinary: the arrival of a displaced city girl named Grace Wheeler.
If the books are right, Grace could be the savior that Dove Pond desperately needs. The problem is, Grace wants little to do with the town or its quirky residents—Sarah chief among them. It takes a bit of urging, and the help of an especially wise book, but Grace ultimately embraces the challenge to rescue her charmed new community. In her quest, she discovers the tantalizing promise of new love, the deep strength that comes from having a true friend, and the power of finding just the right book.
"A mesmerizing fusion of the mystical and the everyday" (Susan Andersen, New York Times bestselling author),
The Book Charmer
is a heartwarming story about the magic of books that feels more than a little magical itself. Prepare to fall under its spell.
My Review:
Picture this: A Hallmark town with moody Main Street flowers that change colors depending on the town's events; books that literally talk to the town librarian, so there's no doubt if Librarian Sarah recommends books patrons should read them; and complex, well-drawn characters who are charmingly flawed...Yes, please! Sign. Me. Up!
Sarah and newcomer to Dove Pond Grace are unlikely friends, yet both need the other in order to grow and become the woman each is meant to be. I love their odd friendship, and Grace is one of my favorite characters ever. Other than unforgettable characters, this book also has plenty of suspense surrounding a festival (of course) and romance. It is also poignant as it addresses dementia as well as aging.
If you enjoy Southern fiction, family drama, magical realism, and a well-written story, you should love
The Book Charmer
.
Evvie Drake Starts Over by Linda Holmes
According to Goodreads:
In a small town in Maine, recently widowed Eveleth "Evvie" Drake rarely leaves her house. Everyone in town, including her best friend, Andy, thinks grief keeps her locked inside, and she doesn't correct them.
In New York, Dean Tenney, former major-league pitcher and Andy's childhood friend, is struggling with a case of the "yips": he can't throw straight anymore, and he can't figure out why. An invitation from Andy to stay in Maine for a few months seems like the perfect chance to hit the reset button.
When Dean moves into an apartment at the back of Evvie's house, the two make a deal: Dean won't ask about Evvie's late husband, and Evvie won't ask about Dean's baseball career. Rules, though, have a funny way of being broken—and what starts as an unexpected friendship soon turns into something more.
But before they can find out what might lie ahead, they'll have to wrestle a few demons: the bonds they've broken, the plans they've changed, and the secrets they've kept. They'll need a lot of help, but in life, as in baseball, there's always a chance—right up until the last out.
My Review:
One of the reasons I hate winter is because there is no Major League Baseball until mid-February when spring training begins. This book helped me a little because one of the main characters, Dean, is a former MLB pitcher. When he escapes New York to hide-out in Maine for the winter, he moves into newly widowed Evvie's back apartment, and both agree not to ask the other about either topic: Evvie's deceased husband, and Dean's inability to throw straight.
Evvie's story and her marriage is not what I expected, and it isn't what the good people of her town think, either. Even Andy's best friend (the very one responsible for Dean's relocation to Maine) doesn't even know Evvie's true story. Dean and Evvie are drawn to one another, and they maintain their agreement until Evvie starts meddling into Dean's midnight pitching practices. (Evvie! Why can't you just butt out!) I absolutely loved this book: the pace of the story, the secondary characters in addition to Evvie and Dean, the struggles of both of the main characters, and the hope and strength that comes from weathering life's storms.
The Beekeeper of Aleppo by Christy Lefteri
According to Goodreads:
The unforgettable love story of a mother blinded by loss and her husband who insists on their survival as they undertake the Syrian refugee trail to Europe.
Nuri is a beekeeper; his wife, Afra, an artist. They live a simple life, rich in family and friends, in the beautiful Syrian city of Aleppo--until the unthinkable happens. When all they care for is destroyed by war, they are forced to escape. But what Afra has seen is so terrible she has gone blind, and so they must embark on a perilous journey through Turkey and Greece towards an uncertain future in Britain. On the way, Nuri is sustained by the knowledge that waiting for them is Mustafa, his cousin and business partner, who has started an apiary and is teaching fellow refugees in Yorkshire to keep bees.
As Nuri and Afra travel through a broken world, they must confront not only the pain of their own unspeakable loss, but dangers that would overwhelm the bravest of souls. Above all, they must journey to find each other again.
Moving, powerful, compassionate, and beautifully written, The Beekeeper of Aleppo is a testament to the triumph of the human spirit. It is the kind of book that reminds us of the power of storytelling.
My Review:
I confess I almost didn't read this book. I thought it would be political because it's about Syrian refugees who've fled to the UK. The refugee crisis is one of the many issues that led to Brexit, and I didn't want to read about a crisis caused by poor decisions during the last American administration. But I am so thankful I read it: I needed this book. Nuri and Afra's story is heartbreaking. I can't imagine the horrors that they witness as they leave Syria by crossing the border with Turkey, make their way across treacherous waters to Greece, and then on to England.
I need to keep this review short because this post is already long enough, and I don't want to give any spoilers away. But I will tell you what I love about this book. I love the theme of blindness. Afra is blinded by a bomb, and her husband Nuri has a few "blind spots" of his own. There are many shocking plot points in the story that I was not expecting. This book is not the least bit predictable, and I loved that about it. Also, I love bees, and I enjoyed that Nuri is a beekeeper. Bees are amazingly efficient creatures, their work ethic is unsurpassed, and they impact every aspect of an ecosystem. When their habitat is destroyed, it has a domino affect on all others. I also love that Afra is an artist, yet I can't think of many situations more tragic than a blind artist.
If you want to be a better human being with empathy, you really should read this book. Read it for Afra and Nuri's story because theirs is one I shall never forget. Love can overcome everything.
If you're still with me, thanks for reading this post! Of the three, which one sounds best to you? Please let me know it the comments section.
Below are IndieBound affiliate links for the books.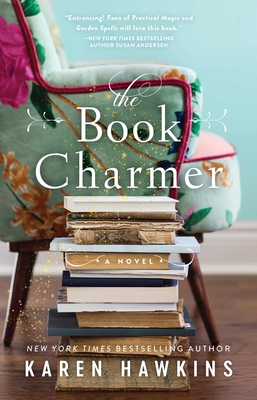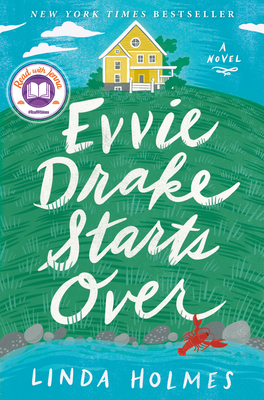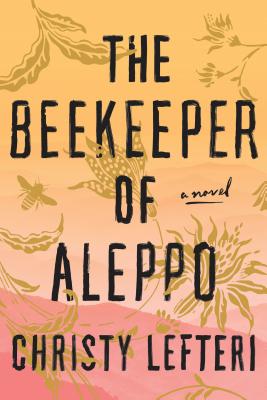 Until next time...
Happy reading!
Ricki Jill