Happy Literary Friday, My Lovelies! Y'all...I've read a LOT of books so far this year (for me). I'm a slow reader, and my average is usually 3 books monthly. This year my Goodreads Reading Challenge was to try to read 36 books. However, I've already read 56 books this year because I have not been able to do other activities during treatment. Obviously I will not, I cannot, blog about all the books I've read so far, so I will only share the best ones with y'all. Today I'm sharing my two favorite books I read during summer. I read both in early September. I'll try to keep my reviews short.
When Katy's mother dies, she is left reeling. Carol wasn't just Katy's mom, but her best friend and first phone call. She had all the answers and now, when Katy needs her the most, she is gone. To make matters worse, their planned mother-daughter trip of a lifetime looms: two weeks in Positano, the magical town Carol spent the summer right before she met Katy's father. Katy has been waiting years for Carol to take her, and now she is faced with embarking on the adventure alone.
But as soon as she steps foot on the Amalfi Coast, Katy begins to feel her mother's spirit. Buoyed by the stunning waters, beautiful cliffsides, delightful residents, and, of course, delectable food, Katy feels herself coming back to life.
And then Carol appears—in the flesh, healthy, sun-tanned, and thirty years old. Katy doesn't understand what is happening, or how—all she can focus on is that she has somehow, impossibly, gotten her mother back. Over the course of one Italian summer, Katy gets to know Carol, not as her mother, but as the young woman before her. She is not exactly who Katy imagined she might be, however, and soon Katy must reconcile the mother who knew everything with the young woman who does not yet have a clue.
My Review:
I absolutely love this novel. For one thing I usually enjoy the whole time travel trope, and I think it would be quite the experience to travel back in time and meet our parents before we existed. Another plus is the setting: Positano is truly a character in this novel, and I like the way Rebecca Serle describes everything about Positano and the Poseidon Hotel. It's easy for the reader to understand why the Italian coastal town molded Katy's mother Carol like it did. The plot point that Katy wants to take the trip she and her mother had planned for years to take together seems more harmful than helpful because Katy's grief is so overwhelming: It's affecting her entire life, especially her relationships with others including her sweet husband Eric.
I almost became annoyed with Katy because she idolized her mother Carol so much. It's one thing to love one's mother, but idolization isn't healthy, nor is it fair. Katy learns the hard way that her mother is not who she thought she was. Her world is rocked when she discovers something disturbing about her past, and I cheered Katy on as she grows and matures. The ending warms my heart every time I think about it. If you enjoy novels with beautiful settings, time travel, complicated familial relationships, and tremendous character growth, then you should enjoy One Italian Summer.
Next up: Thank You for Listening by Julia Whelan.
According to Goodreads:
From the author of My Oxford Year, Julia Whelan's uplifting novel tells the story of a former actress turned successful audiobook narrator--who has lost sight of her dreams after a tragic accident--and her journey of self-discovery, love, and acceptance when she agrees to narrate one last romance novel.
For Sewanee Chester, being an audiobook narrator is a long way from her old dreams, but the days of being a star on film sets are long behind her. She's found success and satisfaction from the inside of a sound booth and it allows her to care for her beloved, ailing grandmother. When she arrives in Las Vegas last-minute for a book convention, Sewanee unexpectedly spends a whirlwind night with a charming stranger.
On her return home, Sewanee discovers one of the world's most beloved romance novelists wanted her to perform her last book--with Brock McNight, the industry's hottest, most secretive voice. Sewanee doesn't buy what romance novels are selling--not after her own dreams were tragically cut short--and she stopped narrating them years ago. But her admiration of the late author, and the opportunity to get her grandmother more help, makes her decision for her.
As Sewanee begins work on the book, resurrecting her old romance pseudonym, she and Brock forge a real connection, hidden behind the comfort of anonymity. Soon, she is dreaming again, but secrets are revealed, and the realities of life come crashing down around her once more.
If she can learn to risk everything for desires she has long buried, she will discover a world of intimacy and acceptance she never believed would be hers.
My Review:
This might be the most perfect romance I've ever read. Ever. And the beauty of it is that it's very literary, too.
Sewanee, or Swan for short, is one of the most interesting characters I've read in a long time. All the characters in this novel, even the minor ones, are well-drawn and interesting. Brock McKnight, Swan's co-narrator, is just as compelling as she is.
There are several mysteries in the plot that Julia Whelan masterfully reveals, like peeling the layers of an onion. I love how circumstances force Swan to work with Brock: They're truly a dynamic duo, and the audio romance novel they record is bound to break all sales records. Swan is such a lovely person: She's a caring granddaughter and daughter; she's a loyal and encouraging friend; and she has the willingness to try hard things and persevere regardless of outcomes. Brock makes one of the most jaw-dropping transformations of any character in literature, and I found myself cheering for him. If you don't fall in love with her and Brock, then there is something terribly wrong with you.
If you enjoy romances, women's fiction, and unique and interesting storylines with plenty of plot twists, then you will LOVE Thank You for Listening. Put this on your TBR List now!
Below are IndieBound affiliate links: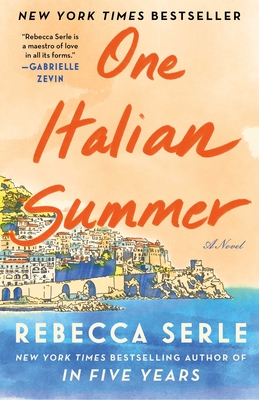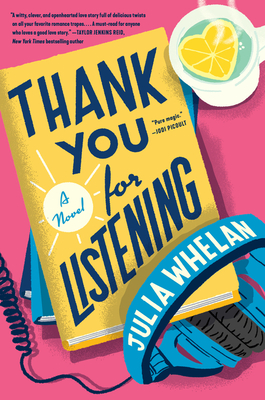 Based on my reviews, which one appeals to you more?
Until next time...
Happy reading!
Ricki Jill