Happy Literary Friday, My Lovelies! Today I'm sharing three library books I recently read. The first two are part of a new mystery series that is so very delightful! I will probably purchase them for our home library. I'm loving the series after the first two installments!
First, I'll review the Thursday Murder Club Mysteries, and I'll try to keep my reviews brief.
Four septuagenarians with a few tricks up their sleeves
A female cop with her first big case
A brutal murder
Welcome to…
The Thursday Murder Club
In a peaceful retirement village, four unlikely friends meet weekly in the Jigsaw Room to discuss unsolved crimes; together they call themselves The Thursday Murder Club. Elizabeth, Joyce, Ibrahim and Ron might be pushing eighty but they still have a few tricks up their sleeves.
When a local developer is found dead with a mysterious photograph left next to the body, the Thursday Murder Club suddenly find themselves in the middle of their first live case. As the bodies begin to pile up, can our unorthodox but brilliant gang catch the killer, before it's too late?
My Review:
First of all, the members of the Thursday Murder Club are interesting and compelling characters. They just aren't right in ways, y'all; they're fearless and don't seem to get rattled by the danger they willingly step into during the course of their investigations. All four are from disparate backgrounds: Elizabeth is a former spy for MI5; Ibrahim is a former psychiatrist; Ron is a former Labor Party leader; and Joyce is a former nurse. They probably would've never been friends in any other circumstances, yet the club and their nefarious activities surrounding it have forged a loyalty to one another that has quickly morphed into true friendship.
The first installment, The Thursday Murder Club, is a complicated series of mysteries involving more than one murder and killer. I enjoyed the pace of the narrative, and the twists and turns are loads of fun. Primarily told from an omniscient point of view, part of the narrative is told from Joyce's point of view via her journal. She is truly one of the most endearing characters I've ever read in literature: I adore her! Not only is she always calm even during the most dire circumstances, she's rational, thoughtful, and a serial flirt. It's fun to see the club segue from discussing cold cases to actually solving not only a cold case but multiple current murder mysteries. The two local detectives, Donna and Chris, are wonderful characters, too, and they get sucked into the club's shenanigans and are respectful of the genius of the septuagenarians.
The Man Who Died Twice is book two in the series.
According to Goodreads:
It's the following Thursday.
Elizabeth has received a letter from an old colleague, a man with whom she has a long history. He's made a big mistake, and he needs her help. His story involves stolen diamonds, a violent mobster, and a very real threat to his life.
As bodies start piling up, Elizabeth enlists Joyce, Ibrahim and Ron in the hunt for a ruthless murderer. And if they find the diamonds too? Well, wouldn't that be a bonus?
But this time they are up against an enemy who wouldn't bat an eyelid at knocking off four septuagenarians. Can The Thursday Murder Club find the killer (and the diamonds) before the killer finds them?
My Review:
I enjoyed The Man Who Died Twice even more than the first book. The mystery isn't as complicated, but its resolution certainly is. We learn a bit more about Elizabeth's past in this story, and she appears a bit more human in that she's made mistakes especially when it comes to matters of the heart. Joyce is even more of a rockstar in this installment: She is unflappable in danger, and she's methodically honing her deductive reasoning skills.
At the beginning of the book, Ibrahim is violently mugged by young thugs, and I do approve of the plan for bringing him to justice. I also like that Donna and Chris, the cops who are honorary members of the club, are more interested in justice than doing things strictly by the book. (Good for them!)
The villains (yes, there are multiple ones) in this book are very intriguing and very well-drawn, too. They are all brought to justice in the end in a seemingly impossible scenario, but that's what makes this series fun with several laugh out loud moments.
Read this series, y'all. You won't regret it!
This is the last library book of the week: What Could Be Saved by Liese O'Halloran Schwartz.
According to Goodreads:
An enthralling, redemptive novel set in Bangkok in 1972 and Washington, DC, in 2019 about an expatriate child who goes missing, whose family is contacted decades later by a man claiming to be the vanished boy.
Washington, DC, 2019: Laura Preston is a reclusive artist at odds with her older sister Bea as their elegant, formidable mother slowly slides into dementia. When a stranger contacts Laura claiming to be her brother who disappeared forty years earlier when the family lived in Bangkok, Laura ignores Bea's warnings of a scam and flies to Thailand to see if it can be true. But meeting him in person leads to more questions than answers.
Bangkok, 1972: Genevieve and Robert Preston live in a beautiful house behind a high wall, raising their three children with the help of a cadre of servants. In these exotic surroundings, Genevieve strives to create a semblance of the life they would have had at home in the US—ballet and riding classes for the children, impeccable dinner parties, a meticulously kept home. But in truth, Robert works for American intelligence, Genevieve finds herself drawn into a passionate affair with her husband's boss, and their serene household is vulnerable to unseen dangers of a rapidly changing world and a country they don't really understand.
Alternating between past and present as all of the secrets are revealed, What Could Be Saved is an unforgettable novel about a family shattered by loss and betrayal, and the beauty and hope that can exist even in the midst of brokenness.
My Review:
This is a tough book to read, and I think readers need to be in a fairly good place before reading it. I've seen it a lot on Bookstagram, so when I saw it at the library I picked it up. One thing I liked about the book is that the main character Laura is exactly my age, and she's an artist. She's the youngest of three children, and they spend about four or five of their most formative years living in Bangkok at the end of the Vietnam War. Their British-American father is a spy of some sort, and their mother Genevieve hs no idea about his true mission in Thailand. Her week is filled with expatriate club meetings and planning their weekly party. She also spends time overseeing a large staff of servants who run the home and shuttle the children to their various activities. The disappearance of the middle child Philip is tragic, and Schwarz does a beautiful job weaving the story with the 1970s timeline and the present. We learn just as much if not more about the Preston family's dynamics (especially between sisters Laura and Bea) as we do Philip's disappearance. The misunderstandings between the sisters come to a head when Laura jets off the Bangkok in search of her brother without Bea's approval.
The Preston children are victims of their parents' selfishness and neglect. I just can't have a lot of sympathy for Genevieve. I think Schwartz attempts to portray her as a product of her times and circumstances, but I'm not buying it. The parents ruined the family in my opinion, and as children are NOT resilient (that's a lie told by adults who behave badly towards children) the siblings are still suffering from childhood trauma as adults. Still, this is a very well-written novel, and I'm happy I read it. It's also very timely as child trafficking is a societal scourge.
I didn't take the time to make my IndieBound affiliate links for this post, but you can follow the link below and shop your nearest Indie Bookshop.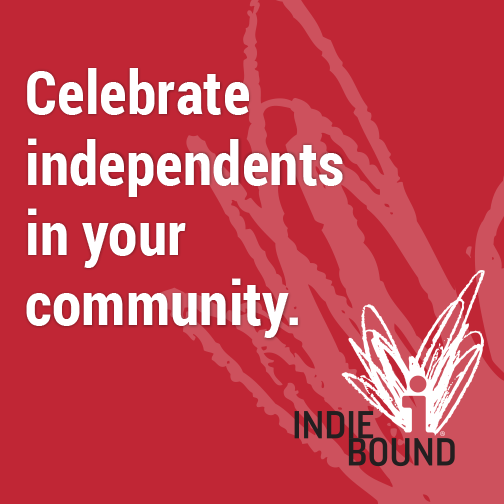 Until next time...
Happy reading!
Ricki Jill