Happy Literary Friday, My Lovelies! Today I'm sharing with you our August Book Club Selection, The Vixen by Francine Prose. I thoroughly enjoyed it, and the discussion was tons of fun.
According to Goodreads:
It's 1953, and Simon Putnam, a recent Harvard graduate newly hired by a distinguished New York publishing firm, has entered a glittering world of three-martini lunches, exclusive literary parties, and old-money aristocrats in exquisitely tailored suits, a far cry from his loving, middle-class Jewish family in Coney Island.
But Simon's first assignment—editing The Vixen, the Patriot and the Fanatic, a lurid bodice-ripper improbably based on the recent trial and execution of Ethel and Julius Rosenberg, a potboiler intended to shore up the firm's failing finances—makes him question the cost of admission. Because Simon has a secret that, at the height of the Red Scare and the McCarthy hearings, he cannot reveal: his beloved mother was a childhood friend of Ethel Rosenberg's. His parents mourn Ethel's death.
Simon's dilemma grows thornier when he meets The Vixen's author, the startlingly beautiful, reckless, seductive Anya Partridge, ensconced in her opium-scented boudoir in a luxury Hudson River mental asylum. As mysteries deepen, as the confluence of sex, money, politics and power spirals out of Simon's control, he must face what he's lost by exchanging the loving safety of his middle-class Jewish parents' Coney Island apartment for the witty, whiskey-soaked orbit of his charismatic boss, the legendary Warren Landry. Gradually Simon realizes that the people around him are not what they seem, that everyone is keeping secrets, that ordinary events may conceal a diabolical plot—and that these crises may steer him toward a brighter future.
At once domestic and political, contemporary and historic, funny and heartbreaking, enlivened by surprising plot turns and passages from Anya's hilariously bad novel, The Vixen illuminates a period of history with eerily striking similarities to the current moment. Meanwhile it asks timeless questions: How do we balance ambition and conscience? What do social mobility and cultural assimilation require us to sacrifice? How do we develop an authentic self, discover a vocation, and learn to live with the mysteries of love, family, art, life and loss?
My Review:
I enjoyed this book so much, and I have to give props to our book club leader Kathleen for choosing it. Simon, the protagonist, is an unlikely hero: this is a coming of age novel in a sense because he's a young college grad without real-world experience. He majored in Icelandic mythology, so clearly he had no parental input in his academic pursuits. But I'll be the first to admit that I found what he learned at Harvard fascinating, and all the literary allusions in the book are super fun.
The novel is historical fiction, yet it's so much more. Many of the themes of paranoia, manipulation, and subversion are all too contemporary. There's romance, intrigue, family drama, and complicated, well-drawn characters. The premise of the book, a bodice-ripping romance based on the Ethel and Julius Rosenberg treason trials and executions, is bizarre: even the title, The Vixen, the Patriot and the Fanatic, sounds so over the top. So when Simon is tasked to edit this terrible novel for a high-brow literary publishing house, the reader must know that all isn't as it seems.
One thing this book of fiction illustrates well is how those in power must constantly divide people and make scapegoats out of a group. [They] metaphorically tell the pitchfork people that the torch people want to take away their pitchforks. And vice versa. During the 1950s Americans were told that American communists were the biggest threat to the safety of the Republic. Now we're told that Patriots are the biggest threat to America's security. One of the pieces of evidence against the Rosenbergs was a torn box of all-American jello. A January 6th protestor suffered an FBI raid where the agents confiscated an unopened LEGO kit of the US Capitol, claiming that it was evidence of a nefarious plot.
Francine Prose has written a lot of books, and this is the first I've read of hers. She is very talented, and I couldn't put down The Vixen. I was interested in the subject matter because I wrote a paper on the Rosenberg trial in high school, and I can remember having sympathy for Ethel (but not Julius). However, this is Simon's story, and his point of view including his internal thoughts while dealing with not very delightful human beings in his world has earned this book a top shelf spot in our home library.
Here's a reminder to keep your money local, and order your books from your local Indie bookshop.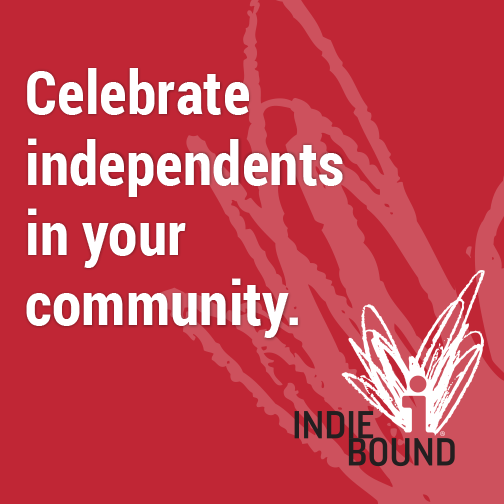 Link for Indie Store Finder Map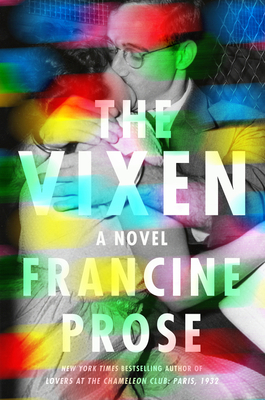 IndieBound affiliate link
The cover shows a famous photo of the Rosenbergs embracing. Notice the handcuffs on Julius.
What are YOU reading this weekend?
Until next time...
Blessings!
Ricki Jill