Happy Literary Friday, My Lovelies!
Today I'm sharing the five books I received for Christmas.
*doing my happy dance* Tracy Chevalier is one of my favorite writers. She wrote
Girl With the Pearl Earring
. I love John Shors's books, too, and
A Happy Catastrophe
is the sequel to
Matchmaking for Beginners.
I loved that book! I have no idea about the other two, but they look really good.
Which one should I read first?
I have a couple library books I'm trying to finish first.
Also today, I'm sharing the last Christmas book I read for the season, and it's another one by Donna VanLiere. I liked it, but not quite as much as
The Christmas Table
.
The little Christmas tree craft on the left is from my local library. We couldn't make them in person this year. Instead, they left grab and go bags outside.
According to Goodreads:
From the New York Times bestselling author of The Christmas Hope series comes another heartwarming, inspirational story for the holidays.
Thirty-two-year-old Amy Denison volunteers at Glory's Place, an after school program where she meets seven-year-old Maddie, a precocious young girl who has spent her childhood in foster care. Unbeknownst to Amy, Maddie is a mini-matchmaker, with her eye on just the right man for Amy at Grandon Elementary School, where she is a student. Amy is hesitant - she's been hurt before, and isn't sure she's ready to lose her heart again - but an unexpected surprise makes her reconsider her lonely lifestyle.
As Christmas nears and the town is blanketed in snow and beautiful decorations, Maddie and the charming staff at Glory's Place help Amy to see that romance can be more than heartache and broken promises.
In The Christmas Star, Donna VanLiere delivers yet another sweet, joyous story that is sure to capture readers' hearts.
My Review:
My daughter Shanley Belle brought this book home for Christmas.
The Christmas Star
is the ninth installment in VanLiere's
Christmas Hope Series
, but they can all be read as stand alone books. It's fun to revisit some of my favorite characters in Grandon, and many of her books have been adapted into movies for the Hallmark Channel.
Maddie is such a sweet character: She has CP, and she has a very outgoing personality. She decides to play matchmaker for her elementary school's custodian named Gabe. Gabe has a past he's worked hard to overcome, and he is a student studying elementary education. Maddie is convinced Gabe will make the best husband, and her pick for Gabe's wife is Amy, a volunteer at Glory's Place (an after school program for at risk children). Amy is very reticent to meet anyone because she has been living with a hurt for several years.
There's also a subplot in this book: Lauren and Travis's winter wedding at the town square's gazebo (they are the featured characters in
The Christmas Table)
Clearly I read the books out of order, but that's okay. Lauren makes a sweet sacrifice in the book, and the ending was very unexpected and uplifting. There are several plot points int his book I wasn't expecting, and that made it a fun read. As always, this book is inspirational with Christian themes like all of Donna VanLiere's books.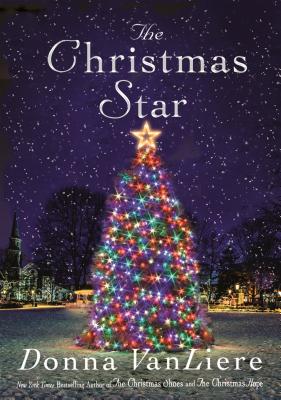 Above is an IndieBound affiliate link
Support your local independent book store!
Are you planning to read a book this weekend? If so, what's the title?
Until next time...
Happy reading!
Ricki Jill