Happy Tuesday, My Lovelies! Today I'm sharing my review of The Outlook for Earthlings by Joan Frank.
About The Outlook for Earthlings
Paperback:

237 pages

Publisher:

Regal House Publishing (October 2, 2020)
The Outlook For Earthlings
traces a difficult friendship across a lifetime. Melanie Taper is rule-bound, timid, self-erasing. Yet in unguarded moments she demonstrates such deadly insight into human foibles as to suggest a strength that has, for dark reasons, deliberately hidden itself lifelong. Scarlet Rand is rash, willful, abrasive—vexed by "demure" traits and "small fussing motions." Shocked by Mel's passivity and near-archaic saintliness, Scarlet disbelieves it. Their friendship suggests to each a final frontier, a saving sanctuary. Yet at its core each woman takes a secret, moral offense at the other's inmost nature—and her choices. Against the deadline of the illness which is slowly destroying one of them, a reckoning must occur.
The Outlook for Earthlings
considers the limits of friendship—and of witnessing. It asks how we may finally measure a life—and who should do the measuring.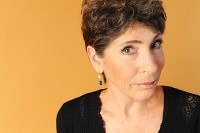 About Joan Frank
Joan Frank
is the author of ten books: eight of literary fiction and two essay collections. Her recent books are WHERE YOU'RE ALL GOING: FOUR NOVELLAS and TRY TO GET LOST: ESSAYS ON TRAVEL AND PLACE. A MacDowell Fellow and recipient of many honors and awards, Joan also reviews literary fiction and nonfiction for the Washington Post. Find out more about Joan at her
website
.
My Review:
The Outlook for Earthlings depicts the lifelong friendship of Melanie and Scarlet. Both are reared in Northern California, and are daughters of the sixties. They meet on the school bus, but couldn't be in any of the same classes as Scarlet is a year ahead of Melanie. Both of their fathers teach at the local community college, yet the families do not socialize. Both girls come from dysfunctional families, especially Melanie. This is where the similarities end: Melanie is a rules follower and seems to fall in love easily and deeply, whereas Scarlet is a bit of a hippie and dates lots of young men she doesn't seem to like for very long.
Both women take different paths in life: Melanie marries, has a daughter, and just can't seem to finish her English dissertation for her doctorate; Scarlet travels the world as a journalist for the Chicago Tribune. About twenty years after high school, the two women reconnect and become close, yet both are very judgmental about the other's choices. I admit that I'm annoyed at Melanie because she compromises her happiness to marry a narcissist. As middle aged women, both seemed to veer in directions I would not have guessed.
There is really nothing outstanding or compelling about this story or the characters. Yet Joan Frank's prose is so beautiful. Her writing style is very descriptive, and I wonder if maybe she's also a visual artist because she paints scenes so clearly and concisely. Below is an example during a scene when Melanie has asked an unthinkable favor from Scarlet, and Scarlet must decide what to do:
Scarlet stared at the camellias, rose-pink turning caramel. The two colors could have been cake icing, Easter candy. Her hands fisted into her middle. Here, then, the final loneliness of adulthood. No one alive anymore to be indignant for you. No mommy or daddy, no brilliant psychiatrist, not all the collective wisdom on earth to protect, protest, make it better. But compared with what Mel faced~this was blueberry pancakes.
This book is not chick lit: It is definitely literary. It is a short read, and if you enjoy reading about the complicated friendships between women, then you will appreciate this novel. The lesson I learned from this book: Love your friends, and don't be so quick to judge them. No one is perfect, and pettiness is a waste of time and energy.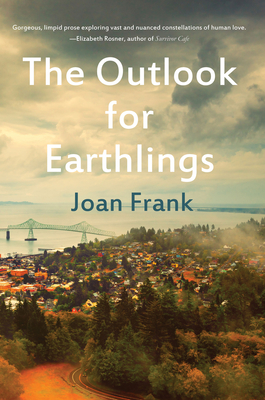 Above is an IndieBound affiliate link
Disclosure: I would like to thank TLC Book Tours for allowing me to participate in this tour. A softcover edition was sent to me via TLC Book Tours in exchange for a fair and honest review.
Until next time...
Happy reading!
Ricki Jill