Hello, My Lovelies! It's Wednesday, and today I'm reading The Heart Between Us by Lindsay Harrel.
Lindsay agreed to write today's post, and you'll find it below the Goodreads blurb.
According to Goodreads:
Megan Jacobs always wished for a different heart. Her entire childhood was spent in and out of hospitals, sitting on the sidelines while her twin sister Crystal played all the sports, got all the guys, and had all the fun. But even a heart transplant three years ago wasn't enough to propel Megan's life forward. She's still working as a library aide in her small Minnesota hometown and living with her parents, dreaming of the adventure she plans to take "once she's well enough." Meanwhile, her sister is a successful architect with a handsome husband and the perfect life—or so Megan thinks.
When her heart donor's parents give Megan their teenage daughter's journal—complete with an unfulfilled bucket list—Megan connects with the girl she meets between the pages and is inspired to venture out and check off each item. Caleb—a friend from her years in and out of the hospital—reenters her life and pushes her to find the courage to take the leap and begin her journey. She's thrown for a loop when Crystal offers to join her for reasons of her own, but she welcomes the company and the opportunity to mend their tenuous relationship.
As Megan and Crystal check items off the bucket list, Megan fights the fears that have been instilled in her after a lifetime of illness. She must choose between safety and adventure and learn to embrace the heart she's been given so that she can finally share it with the people she loves most.
I asked Lindsay what inspired her to choose this topic (heart transplant recipient with knowledge about donor) for her novel. Her response is in the following guest post.
I first thought up the concept for The Heart Between Us when I heard a radio feature about a woman who went skydiving because her heart donor had always wanted to. That got the ball rolling in my own mind. At first, this was just going to be Megan's story (she's the one who got the heart transplant). In my mind, she was a woman who had been sick all her life and was finally well—but still living as though she wasn't. I needed an antagonist, so I gave her a twin sister, someone who lived the life she always wanted, who was overbearing and too protective for her own good.
But when I told the story concept to my agent, she challenged me to look deeper and see what Crystal (Megan's twin) had going on beneath the surface. So I started thinking about it: What would it be like to BE the "healthy" twin? To feel guilty for that? To be seen as "the sister of the sick girl"? To start to define yourself that way?
And I realized I didn't have to look all that far to put myself in Crystal's shoes. You see, from the time I was 8 until I was 19, I lived with a very ill family member. My mom battled cancer off and on for all of those years until she ultimately passed away. So I had some experience that I could write into Crystal's life and motivations. I knew why Crystal strove so hard in her career, why her achievements meant so much to her (even if she didn't!), and why having control over her circumstances was so important to her. How ironic that the character who was initially "just an antagonist" became the one I related to most.
I was ultimately inspired to write about this topic because I've seen first hand how fleeting life can be. I want everyone who reads this book to feel empowered and inspired to live their own lives to the fullest.
Thanks so much for writing this wonderful guest post! And thanks to TLC Book Tours for the opportunity to host.
Below is an IndieBound affiliate link for purchasing the book: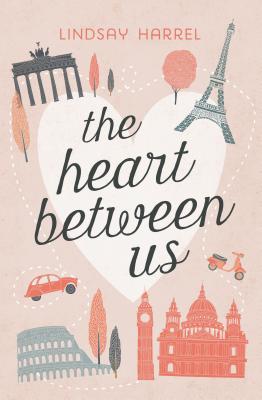 Until next time...
Happy reading!
Ricki Jill