Happy Monday, My Lovelies!
Y'all, I am happy to report that I've been in reading heaven lately. I loved
Promise
that I read last week, and now I'm happy to highly recommend
The Lost Castle
by Kristy Cambron.
According to Goodreads:
A thirteenth century castle, Chateau de Doux Reves, has been forgotten for generations, left to ruin in a storybook forest nestled deep in France's picturesque Loire Valley. It survived a sacking in the French Revolution, was brought back to life and fashioned into a storybook chateau in the Gilded Age, and was eventually felled and deserted after a disastrous fire in the 1930s.
As Ellie Carver sits by her grandmother's bedside, she hears stories of a castle . . . of lost love and a hidden chapel that played host to a secret fight in the World War II French resistance. But her grandmother is quickly slipping into the locked-down world of Alzheimer's, and Ellie must act fast if she wants to uncover the truth of her family's history.
Sparked by the discovery of a long forgotten family heirloom, Ellie embarks on a journey to French wine country to uncover the mystery surrounding The Sleeping Beauty--the castle so named for Charles Perrault's beloved fairy tale--and unearth its secrets before they're finally silenced by time.
Set in three different time periods--the French Revolution, World War II, and present day--The Lost Castle is a story of loves won and lost, of battles waged, and an enchanted castle that inspired the epic fairy tales time left behind.
My Review:
I don't always like books with multiple narratives, because I often find myself "skimming over" the one I don't like as well as the others. While reading The Lost Castle, I didn't skim. I read each chapter for each narrative: I savored it all. This book's setting, a French chateau called "Doux Reves" or sweet dreams, is rumored to be the castle of "La belle au bois dormant- the Sleeping Beauty or more accurately translated as "The Beauty Sleeping in the Wood." If the setting in the Loire Valley of France isn't romantic enough for you, then the storylines of the narratives should definitely be!
I love all three women in the book: Aveline, Viola (or Lady as she's called throughout most of the book by the French Resistance), and Ellie. Each is brave in her own way, and all are definitely compassionate. Aveline cares about the "rabble" or starving peasants before and during the French Revolution. She made a reputation for herself by giving away her dowry meant to be used to marry the heir to a dukedom to help feed starving countrymen. Vi, a British spy, works alongside the French Resistance and was constantly in danger of being discovered by the Nazis. God's protective hand saved her from imminent death on several occasions. Ellie's story about her love for her grandmother and her desire to solve the mystery of The Sleeping Beauty Castle might not have been as harrowing as her predecessors, but her determination and grit to solve the mystery and provide closure for her grandmother before she's completely lost to the ravages of Alzheimers is as triumphant as it is poignant.
There's a family heirloom and heritage that ties all three women together. The unraveling of the mysteries of both Aveline and Vi are compelling, and Ellie's French adventure is so much fun to read. Ellie's reluctant "tour guide" and "host" is one in the same, and her rapport with Quinn is fun to read. From their cute meet to his sweet declaration at the end of the book reminds me of the very best romantic comedies, and I kept thinking about how this is a book that should be adapted to film.
The Sleeping Beauty is much more than a castle. It symbolizes God's faithfulness through the generations, "lavishing hope on a fallen world and love on the most broken of hearts." We should rest in the knowledge of God's Faithfulness: God desires to be intimately involved in our own life stories.
Note: It looks like according to Goodreads that this is the first in a series which makes me very happy!
If you would like to purchase this book, below is an affiliate link for IndieBound.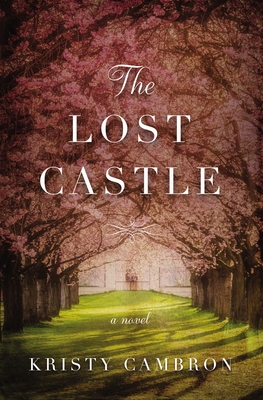 Disclaimer: I received an ARC of The Lost Castle from the publisher (Thomas Nelson) via TLC Book Tours in exchange for a fair and honest review.
Purchase Links
Until next time...
Happy reading!
Ricki Jill