Happy Literary Friday, My Lovelies! Did March roar in like a Lion or frolic in like a lamb where you live?
We had a little rain and a few storms yesterday, and it's going to be downright cold here in Central Alabama over the weekend.
Today I want to share with you a few of my favorite books set in Ireland.
First I'd like to share a couple of books by Frank Delaney. The individual book covers are affiliate links to IndieBound should you like to purchase them.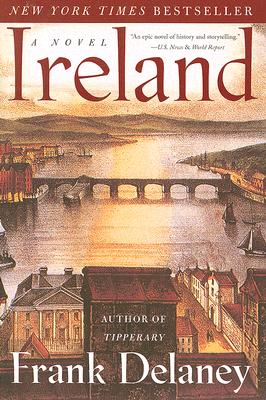 This is one of my all-time favorite books. This novel chronologically shares Ireland's history through the art of storytelling. The "framework" story in this book is that of a young man named Ronan O'Mara, whose life is drastically changed forever when a Seanchai, or a traveling storyteller, visits his home when Ronan is nine years old. Ronan travels all over the country collecting these stories, and the way they're told is mesmerizing. Click HERE for my review.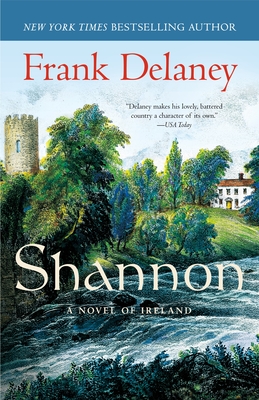 Also by Frank Delaney, this book is about Robert Shannon, a young American hero of the Great War suffering from shell shock. He's sent to Ireland by his mentor to find his family roots along the river of his family's namesake. Unbeknownst to Robert, a safety net has been put in place for him to guide him on his quest. There are several unforgettable characters in this book, and you'll be charmed by the beauty of Ireland, her people, and her lore.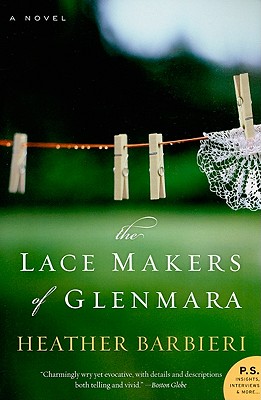 Kate Robinson, a 26 year old fashion designer, flees to Ireland after her heart was broken. In Glenmara, she befriends members of the lace-making society. This is the perfect outlet for Kate as she and the ladies design a beautiful lingerie line together. Definitely character driven with just enough romance to keep it interesting, The Lace Makers of Glenmara is a fun yet sweet read.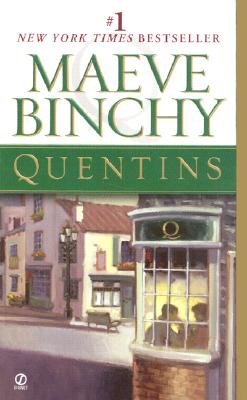 I've read almost all of Maeve Binchy's books. What a treasure she was! If you haven't read Circle of Friends yet, you really should or at the very least watch the movie. Quentins is a favorite of mine because several unforgettable characters from her other books make appearances, but it isn't necessary to read them first. Quentins is a Dublin pub that's been in business since the 1970's, and filmmaker Ella Brady believes it's possible to tell the story of a generation through the history of a restaurant.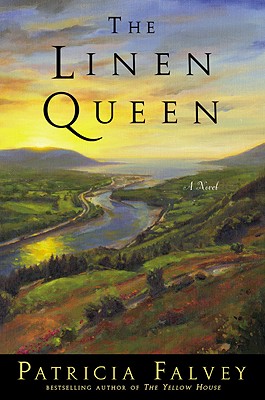 This is the story of the transformation of Sheila McGee, a Northern Ireland mill worker who strives to become The Linen Queen and better her life. This is a historical novel about Northern Ireland's role during World War II (Ireland remained neutral), and there's also a whole lot of family drama and IRA suspense that captivates the reader. I couldn't put this one down. Read my full review HERE.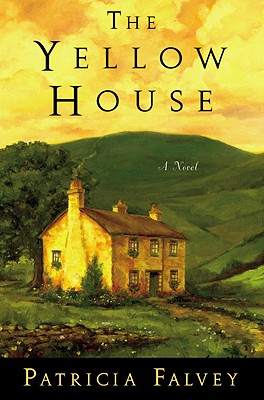 The Yellow House is also set in Northern Ireland, but at the turn of the last century. Eileen O'Neill is determined to reclaim her family's yellow house lost due to a family tragedy. This one has one of the most dramatic love triangles ever, and although Eileen's character grated on me at first, she also transforms and grows. You can read my full review HERE.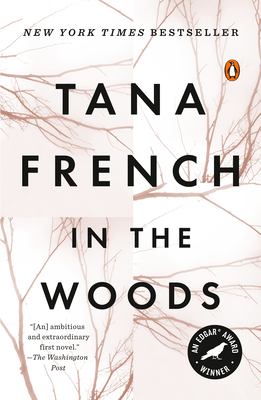 If you like mysteries, then this Tana French series might be to your liking. In the Woods has plenty of spookiness and suspense as a cold case of two girls' murders is connected to another case twenty years later. If your book club enjoys reading mysteries from time to time, then pick this book because it's a perfect selection for discussion.
Do you have any favorite books set in Ireland? Please either email me or leave a comment below.
Until next time...
Happy reading!
Ricki Jill