Happy Literary Friday, My Lovelies!
This week I read I'll Be Your Blue Sky by Marisa de los Santos. She's one of my favorite writers, and The Precious One was my favorite book of 2016.
About I'll Be Your Blue Sky
• Hardcover: 320 pages

• Publisher: William Morrow (March 6, 2018)

The New York Times bestselling author revisits the characters from her beloved novels Love Walked In and Belong to Me in this captivating, beautifully written drama involving family, friendship, secrets, sacrifice, courage, and true love for fans of Jojo Moyes, Elin Hilderbrand, and Nancy Thayer.

On the weekend of her wedding, Clare Hobbes meets an elderly woman named Edith Herron. During the course of a single conversation, Edith gives Clare the courage to do what she should have done months earlier: break off her engagement to her charming—yet overly possessive—fiancé.

Three weeks later, Clare learns that Edith has died—and has given her another gift. Nestled in crepe myrtle and hydrangea and perched at the marshy edge of a bay in a small seaside town in Delaware, Blue Sky House now belongs to Clare. Though the former guest house has been empty for years, Clare feels a deep connection to Edith inside its walls, which are decorated with old photographs taken by Edith and her beloved husband, Joseph.

Exploring the house, Clare finds two mysterious ledgers hidden beneath the kitchen sink. Edith, it seems, was no ordinary woman—and Blue Sky House no ordinary place. With the help of her mother, Viviana, her surrogate mother, Cornelia Brown, and her former boyfriend and best friend, Dev Tremain, Clare begins to piece together the story of Blue Sky House—a decades-old mystery more complex and tangled than she could have imagined. As she peels back the layers of Edith's life, Clare discovers a story of dark secrets, passionate love, heartbreaking sacrifice, and incredible courage. She also makes startling discoveries about herself: where she's come from, where she's going, and what—and who—she loves.


Shifting between the 1950s and the present and told in the alternating voices of Edith and Clare, I'll Be Your Blue Sky is vintage Marisa de los Santos—an emotionally evocative novel that probes the deepest recesses of the human heart and illuminates the tender connections that bind our lives.




Purchase Links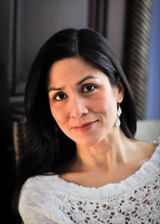 Photo by Tisa Della-Volpe

About Marisa de los Santos
A New York Times bestselling author and award-winning poet with a PhD in literature and creative writing, Marisa de los Santos lives in Wilmington, Delaware, with her family. Connect with Marisa on Facebook and Twitter.






My Review:
This book is a gift to Marisa de los Santo's readers because we "visit" beloved characters from
Love Walked In
and
Belong to Me
.
I'll Be Your Blue Sky
is the last book in this trilogy, and although it can be read on its own, I highly suggest you read the other two first because I think it's helpful to know the backstories, and the other books are so well-written.
Clare breaks her engagement to Zach on the day of their wedding after having a conversation with an elderly woman she'd just met named Edith. Clearly Clare and Zach are mismatched, and what I found hard to believe is that Clare's almost mother Cornelia and her mother Viviana doesn't put a stop to the wedding nonsense sooner. Not only does Edith save Clare from making a huge mistake, she also bequeaths a lovely Delaware beach house called Blue Sky House to Clare. Obviously there's much more to the story than meets the eye because the big question is: Why did Edith leave the beach house to Clare?
Cornelia, Viviana, and Clare's ex-boyfriend and (still) best friend Dev help Clare solve the mystery of Edith using the ledgers found under the sink at Blue Sky House. As Clare explores the cottage, she learns about her benefactress Edith's love for her husband, Joseph. What perplexes Clare is the mystery of Edith's abandonment of the cottage in the 1950s. Clare and Dev interview many people, and eventually a secret is revealed that connects Edith to Clare. Edith is a courageous and fascinating character, and I found myself thinking about her days after finishing the book.
I absolutely love Clare and Dev's story, and I was constantly nervous that Zach was going to do something stupid throughout the book. I failed to see the charm in his character: I thought he was like a cocked gun ready to go off! De los Santo's strength is crafting compelling characters and then delving into the heart of her characters' relationships. They are flawed, they make mistakes, life gets messy, and I can so relate to them. I also love how she depicts family dynamics, and with Clare's loving extended family, there's lots of material from which to draw. De los Santos has written a very satisfying end to this trilogy; I highly recommend all three books.
The books below are affiliate purchase links via IndiBound: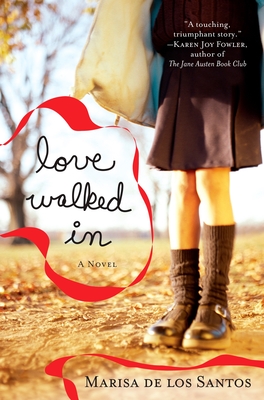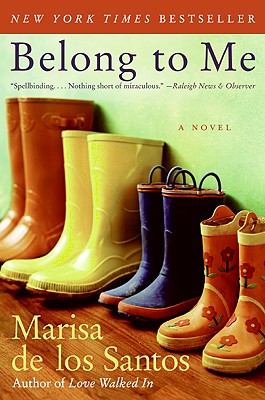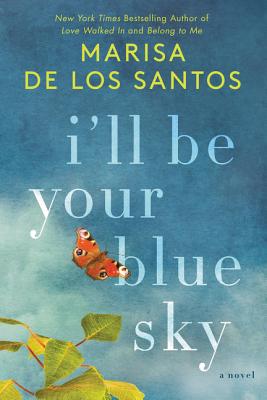 Disclosure: I received an ARC of I'll Be Your Blue Sky from the publisher via TLC Book Tours in exchange for a fair and honest review.
Until next time...
Happy reading!
Ricki Jill