Happy Wednesday, My Lovelies!
Today I have a fantastic Southern historical fiction book to share with you:
Promise
by Minrose Gwin. I was very pleasantly surprised with this literary selection even though the topic is gruesome.
About Promise
• Hardcover:
400 pages
• Publisher:
William Morrow (February 27, 2018)
In the aftermath of a devastating tornado that rips through the town of Tupelo, Mississippi, at the height of the Great Depression, two women worlds apart—one black, one white; one a great-grandmother, the other a teenager—fight for their families' survival in this lyrical and powerful novel.
"Gwin's gift shines in the complexity of her characters and their fraught relationships with each other, their capacity for courage and hope, coupled with their passion for justice." -- Jonis Agee, bestselling author of The River Wife
A few minutes after 9 p.m. on Palm Sunday, April 5, 1936, a massive funnel cloud flashing a giant fireball and roaring like a runaway train careened into the thriving cotton-mill town of Tupelo, Mississippi, killing more than 200 people, not counting an unknown number of black citizens, one-third of Tupelo's population, who were not included in the official casualty figures.
When the tornado hits, Dovey, a local laundress, is flung by the terrifying winds into a nearby lake. Bruised and nearly drowned, she makes her way across Tupelo to find her small family—her hardworking husband, Virgil, her clever sixteen-year-old granddaughter, Dreama, and Promise, Dreama's beautiful light-skinned three-month-old son.
Slowly navigating the broken streets of Tupelo, Dovey stops at the house of the despised McNabb family. Inside, she discovers that the tornado has spared no one, including Jo, the McNabbs' dutiful teenage daughter, who has suffered a terrible head wound. When Jo later discovers a baby in the wreckage, she is certain that she's found her baby brother, Tommy, and vows to protect him.
During the harrowing hours and days of the chaos that follows, Jo and Dovey will struggle to navigate a landscape of disaster and to battle both the demons and the history that link and haunt them. Drawing on historical events, Minrose Gwin beautifully imagines natural and human destruction in the deep South of the 1930s through the experiences of two remarkable women whose lives are indelibly connected by forces beyond their control. A story of loss, hope, despair, grit, courage, and race,
Promise
reminds us of the transformative power and promise that come from confronting our most troubled relations with one another.

Purchase Links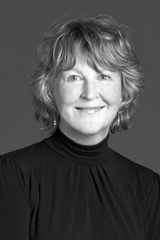 Photo by Steve Exum Photography
About Minrose Gwin
Minrose Gwin is the author of
The Queen of Palmyra
. She has written three scholarly books, coedited
The Literature of the American South
, and teaches contemporary fiction at the University of North Carolina–Chapel Hill. Find out more about Minrose at her
website
.
My Review:
This book far surpassed my expectations. Lyrical, literary, and beautifully written, I'm fairly certain Promise will make my Best Three Books of 2018 List. I know it's still early in the year, but I seriously doubt I'll read anything better this year, and here's why.
Gwin has a connection to Tupelo and this event from history: her grandparents' home survived the horrific F-5 tornado that hit on Palm Sunday, 1936. The novel is very well-researched, and although the characters are fictitious, the events, places, and devastation are real. It's hard for me to comprehend that more than 200 white people were killed in the disaster, yet there are no stats for the "colored people," and one of the hardest hit areas was an African American neighborhood. I can tell that this subject is close to the writer's heart because it's that obvious in her writing.
The characters are so well-drawn that they remind me of the "freaks" depicted in Flannery O'Connor's fiction. Many of the characters are unlikable, and even Jo, the teenage antagonist in the book, is awkward, damaged, and is handicapped with a broken arm and head injury. Some of her thoughts I could have done without quite frankly! Dovey the protagonist is also flawed, and she has the gift of sight. Aptly named, she flies through the air during the tornado and lands in a pond where she could've drowned like other citizens. Once she pulls herself from the pond, she embarks on a quest to find her missing family members because she knows that they're alive.
This book is not for the squeamish. Some of the details about injuries, deaths, and medical care during the aftermath of the storm are graphic, not to mention the sanitary and living conditions. Gwin is very descriptive about these things, but it enhances the mood and atmosphere of the segregated South during the height of the Great Depression after a devastating natural disaster. Ironically, Tupelo was the first Tennessee Valley Authority city, and was a cotton mill town so her citizens hadn't suffered as badly as other areas until the tornado. If Gwin's descriptive prose isn't enough, she includes several historical photos taken after the tornado of victims and damage.
There are several things that a great Southern novel must have: a sense of place; racial tension; a sense of family and community and one's role in it; Protestantism; a sense of justice; and unforgettable, flawed characters. Promise delivers on all these elements, plus the story is fantastic with the added benefit of hope. I highly recommend this book; it's a new Southern classic.
If you'd like to purchase Promise from your local independent bookstore, please click on the affiliate link below.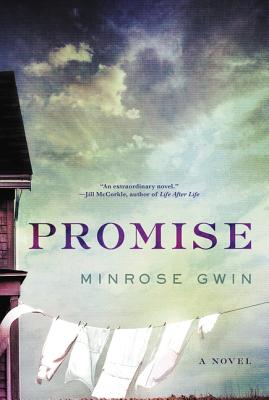 Disclosure: A received a hardback edition of Promise from the publisher via TLC Book Tours in exchange for a fair and honest review.
Until next time...
Happy reading!
Ricki Jill