Happy Literary Friday, My Lovelies! Today's review is for a book with a unique setting: The Girl in the Painting by Tea Cooper.
According to Goodreads:
A young prodigy in need of family.
A painting that shatters a woman's peace.
And a decades-old mystery demanding to be solved.
Australia, 1906
Orphan Jane Piper is nine years old when philanthropist siblings Michael and Elizabeth Quinn take her into their home to further her schooling. The Quinns are no strangers to hardship. Having arrived in Australia as penniless immigrants, they now care for others as lost as they once were.
Despite Jane's mysterious past, her remarkable aptitude for mathematics takes her far over the next seven years, and her relationship with Elizabeth and Michael flourishes as she plays an increasingly prominent part in their business.
But when Elizabeth reacts in terror to an exhibition at the local gallery, Jane realizes no one knows Elizabeth after all—not even Elizabeth herself. As the past and present converge and Elizabeth's grasp on reality loosens, Jane sets out to unravel her story before it's too late.
From the gritty reality of the Australian goldfields to the grand institutions of Sydney, this compelling novel presents a mystery that spans continents and decades as both women finally discover a place to call home.
My Review:
I love novels about smart, dynamic women, and Elizabeth Quinn and her ward Jane Piper are both, plus they excel at mathematics and science. Siblings Michael and Elizabeth want to pay it forward by giving bright orphan Jane a better life through education and opportunity. Jane moves in with them when she's around ten, and they educate her and hire her to work in the family firm. Elizabeth is a role model for Jane, and she admires Jane's intellect and strength: She is always poised and put together. Elizabeth quickly falls apart after visiting an exhibition of Victorian curiosities and art. She starts shaking in the gallery, and is hysterical: Jane is shaken and doesn't know how to console Elizabeth. Once calm, Jane quickly gets Elizabeth home. Eventually a doctor is consulted, and as was common during this era, Elizabeth was diagnosed with mid-life hysteria. But Jane thinks it's nonsense because she believes that Elizabeth was traumatized by either the bird exhibits (because she has ornithophobia, or a fear of birds) or something else she saw at the gallery. Elizabeth is also remembering frightening memories from her early childhood, memories she had repressed. Eventually Jane realizes that a painting at the gallery is what caused Elizabeth's trauma, and she is determined to solve the mystery about the significance of the painting to help Jane.
This is the first time I've ever read a historical novel set in Australia during the Victorian era, and I loved it. Tea Cooper did a super job researching several historical truths shared in the book, and one I find disturbing is child migration. The English sent these "vagrant" children all over the world, starting as early as 1618 when children were sent to the Americas, and as late as 1967 when children were flown to Australia. If a child was over fourteen, he or she was considered an adult. Another interesting plot point is the attempted assassination of Queen Victoria's son, Prince Alfred. On March 12, 1868, an Irishman, Henry James O'Farrell, attempted the assassination by firing his pistol at close range. The bullet only caused a superficial wound thanks to the prince's braces. There are other real historical events and places in the book, and Maitland, Australia is full of history along with the Ugg Boot Factory. I think it would be a lovely place to visit!
This book has a little bit of everything: Victorian Australian history, romance, family drama, mystery, art, suspense, and a surprisingly sweet ending. The plot is fast-paced enough that I had a difficult time finding a stopping point to do important things, like cooking dinner. I love discovering new writers I enjoy: Australian historical fiction is a new genre to me, and I hope to read more of Tea Cooper's books soon, probably beginning with
The Cartographer's Secret
.
Disclosure: I received an ARC of The Girl in the Painting from the publisher Thomas Nelson via TILC Book Tours in exchange for a fair and honest review.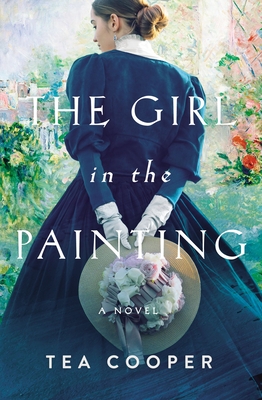 IndieBound affiliate link
I hope y'all have a wonderful weekend!
Until next time...
Happy reading!
Ricki Jill