Happy Friday, My Lovelies!
Can you believe that this is the last Friday in October, and tomorrow is Halloween? Just in time for Halloween, which isn't my favorite, I must admit....I am reviewing a dystopian novel entitled
Hollow Kingdom
by Kira Jane Buxton. It was recommended to me by my favorite bookseller at my
local Indie Bookstore
.
According to Goodreads:
One pet crow fights to save humanity from an apocalypse in this uniquely hilarious debut from a genre-bending literary author.
S.T., a domesticated crow, is a bird of simple pleasures: hanging out with his owner Big Jim, trading insults with Seattle's wild crows (those idiots), and enjoying the finest food humankind has to offer: Cheetos ®.
Then Big Jim's eyeball falls out of his head, and S.T. starts to feel like something isn't quite right. His most tried-and-true remedies--from beak-delivered beer to the slobbering affection of Big Jim's loyal but dim-witted dog, Dennis--fail to cure Big Jim's debilitating malady. S.T. is left with no choice but to abandon his old life and venture out into a wild and frightening new world with his trusty steed Dennis, where he discovers that the neighbors are devouring each other and the local wildlife is abuzz with rumors of dangerous new predators roaming Seattle. Humanity's extinction has seemingly arrived, and the only one determined to save it is a foul-mouthed crow whose knowledge of the world around him comes from his TV-watching education.
Hollow Kingdom is a humorous, big-hearted, and boundlessly beautiful romp through the apocalypse and the world that comes after, where even a cowardly crow can become a hero.
My Review:
This book isn't for everyone, but if you love Fear the Walking Dead, then you should love this book because it's about zombies and what happens to animals (especially domestic animals) after an apocalyptic event that seemingly only affects humans.
Although this book is dystopian, it is also anthropomorphic: The animals are the main characters, and they are trying to make sense of what has happened in their world, namely the greater Seattle area. (One fun aspect about the book is we see what's happening to other animals around the globe. The chapter about a Highland bull with his Scottish burr is hilarious.) S.T. the crow is the main character, and he is one of the most endearing characters I've read about in a very long time. He is domesticated, and he doesn't really relate to his corvid side at all: he self-identifies as a human being. S.T. faces many setbacks in his quests, but he does find Onida, the all-knowing leviathan (Giant Pacific Octopus) at the Seattle Aquarium, who gives him advice on what his goal should be: to save all the domestics still locked-up in their homes before they starve because the domestic animals are the last bridge left to humanity. He sets out with his cohort Dennis the bloodhound to do just that; he believes that his small murder of the two of them is enough. However, the large murder of crows from the University of Washington, Bothell Campus, are very interested in S.T. and Dennis.
Apparently there really is a murder of crows calling the U of W, Bothell home
Navigating Seattle is dangerous because someone named He Who Opens Doors has freed the animals from the Seattle Zoo. Plus, the zombies are everywhere, and no animal is safe once one of the zombies fixates on him. The zombies are rapidly mutating into something else much more sinister, and Cheetos are becoming harder to find; life is no longer simple, nor is it easy. But S.T. and Dennis find they are much more courageous than they ever thought possible, and they're helped along with some very unexpected allies. There are humorous as well as bleak and scary moments in this book, but take heart:
(spoiler alert....do not read any further if you don't want the book to be spoiled for you....)
Read to the very end because it does have a very happy (and hopeful) ending.
(End Spoiler)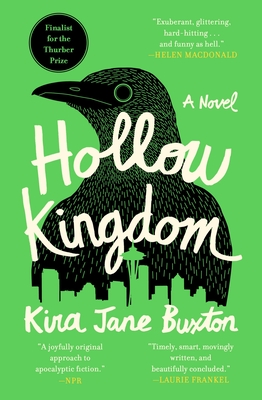 Above is an IndieBound affiliate link for purchasing the softcover edition.
I hope you have a safe Halloween weekend. I might be back tomorrow with a post about everything and nothing. We didn't have power for almost 24 hours after Hurricane Zeta, and our Internet did not come on until this morning.
Until next time...
Happy reading!
Ricki Jill