Happy Thursday, My Lovelies!
In case you missed yesterday's post, let me explain. I'm participating in the Faith Project this year, and I chose FAITH as my word of the year.
When I chose this word as my Word of the Year last December, I had no idea how much my faith would be tested.
We have all had our challenges this year, and I am the first to admit that my faith has been challenged. But everyday I attempt to put on the Full Armor of God, and I have found that Sarah Young's Jesus Calling devotional has been a wonderful addition to my daily walk with God as well as to the Faith Project.
This book was written as if Jesus is talking to you. Each day's devotion includes scriptural references, and it's best to read these devotions with your Bible or Bible App open so you can read the Bible verses. That was Sarah Young's purpose in not including the Bible verses.
That's where my blog comes in. I will be posting the Bible verses everyday that correspond to the daily devotions. I hope that others will join me and leave comments about their thoughts concerning the scripture and lessons learned from the devos. I will also post an image or two meant to inspire, whether it's a drawing, photograph, or a mood board. Mood boards sometimes help me focus and learn; it's a creative outlet for me. Plus, I'm a kinesthetic learner, meaning I learn from doing, so creating the posts will help.
Jesus Calling
has been criticized. Most of the arguments against Sarah and her books are weak, and many are a stretch in my opinion. This is the
BEST DEFENSE
of
Jesus Calling
I've read so far. It's logical and explains how her writing is steeped in scripture.
You might have even read Jesus Calling several years ago when it first came out. If you'd like to dust it off and join me, please consider it.
Sarah also has some free downloads
HERE
if you're interested.
Below is an IndieBound affiliate link for Jesus Calling.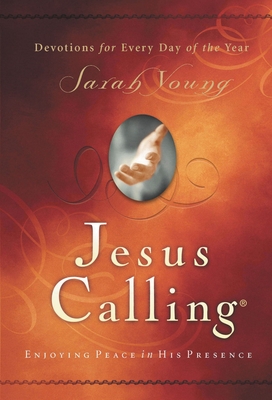 As I said yesterday, there are many versions of this book, and the kids' version might be my favorite.
Do you read any devotional books? If so, please share in the comments section below!
Until next time...
Blessings!
Ricki Jill