Happy Lemon Meringue Pie Day, My Lovelies!
Today, I have a special recipe to share with you.
I supposed some of y'all are looking at the photos and thinking: I don't see any meringue. You are correct! I did not bake a lemon meringue pie (and I love them) because I was outnumbered. Mr. Sketchy Reader really loves my Luscious Lemon Pie, and Shelley doesn't really care for meringue.
So I caved, and made what they wanted. Which isn't a bad thing because this pie is super easy and delicious.
Another great thing about this pie is you don't have to use your oven very much. You could also substitute a graham cracker crust and not use it at all! What I did was I baked my crust early in the morning, and left it out to cool.
I have not been using my oven much the past couple of weeks because it has been as hot as snot here in Central Alabama. So when I read that it was Lemon Meringue Pie Day on August 15th, I thought that it sounded very cool, refreshing, tart, and did I say cool?
The recipe is very old. An older lady shared it with me when I was much, much younger with very young children. It has been a true favorite over the years.
Luscious Lemon Pie
Ingredients:
1 cup sugar
3 T cornstarch
1/4 cup butter
1 T grated lemon rind
1/4 cup lemon juice
3 unbeaten jumbo egg yolks
1 cup whole milk
1 cup sour cream
1 baked pie shell
Procedure:
Combine sugar and cornstarch in saucepan. Add butter, lemon rind, lemon juice, and egg yolks. Stir in milk, and cook over medium heat, stirring until thick.
Cool (for about 15 minutes) and fold in sour cream. Spoon into baked shell.
Cool at least two hours in fridge.
Garnish:
Garnish with whipped cream and walnuts.
Easy-peasy! I do like this recipe for its simplicity and taste. It's a great make ahead dessert for company.
Here is a
LINK to another lemon pie recipe
that is a little harder to make, but equally as delicious.
Since I cheated you out of Lemon Meringue Pie, here is a lovely cozy mystery you can read this weekend. The book is an IndieBound affiliate link.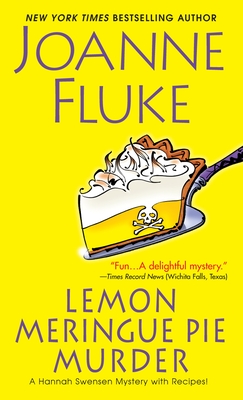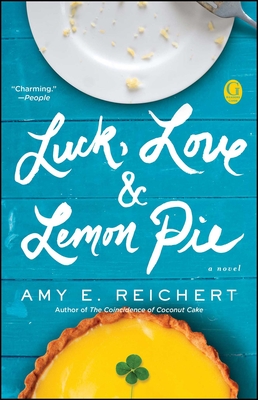 You may read my review for
Luck, Love & Lemon Pie HERE.
Have a great weekend, y'all, and make this pie!
Until next time...
Blessings!
Ricki Jill