Happy Wednesday, My Lovelies!
How is your Christmas shopping coming along? If you're stuck about what to purchase the literature lover (especially Jane Austen lover) in your life, I have you covered. This beautiful coffee table book entitled
The Lost Books of Jane Austen
by Janine Barchas will thrill your hard to buy for bookworm.
According to Goodreads:
In the nineteenth century, inexpensive editions of Jane Austen's novels targeted to Britain's working classes were sold at railway stations, traded for soap wrappers, and awarded as school prizes. At just pennies a copy, these reprints were some of the earliest mass-market paperbacks, with Austen's beloved stories squeezed into tight columns on thin, cheap paper. Few of these hard-lived bargain books survive, yet they made a substantial difference to Austen's early readership. These were the books bought and read by ordinary people.
Packed with nearly 100 full-color photographs of dazzling, sometimes gaudy, sometimes tasteless covers, The Lost Books of Jane Austen is a unique history of these rare and forgotten Austen volumes. Such shoddy editions, Janine Barchas argues, were instrumental in bringing Austen's work and reputation before the general public. Only by examining them can we grasp the chaotic range of Austen's popular reach among working-class readers.
Informed by the author's years of unconventional book hunting, The Lost Books of Jane Austen will surprise even the most ardent Janeite with glimpses of scruffy survivors that challenge the prevailing story of the author's steady and genteel rise. Thoroughly innovative and occasionally irreverent, this book will appeal in equal measure to book historians, Austen fans, and scholars of literary celebrity.
A collection of "pinked" paperback editions from the 1960s are among my favorites included in this book.
My Review:
Janine Barchas, a very unique academic in my opinion, explains in The Lost Books of Jane Austen how she became enthralled in finding, collecting, and discovering stories about Austen's lost volumes or editions. She admits that this project is not your typical scholarly work as these volumes are never quoted in scholarly circles. However, as a tenured professor, Barchas has had the academic freedom to pursue her interest in these volumes. So how did she begin her quest? It all started with a telephone call from her daughter's sixth grade English teacher. She was bravely attempting to teach Pride and Prejudice to her class, and she could not figure out why her students believed Fitzwilliam Darcy to be a vampire. This was 2010, and The Twilight Series was all the rage. The chosen edition that the school provided for the students had been packaged similarly to the Twilight books.
The graphic red, white, and black covers of the Twilight Series
HarperTeen gave Austen's classic novel a makeover to appeal to fans of the Twilight Series.
This story about Barchas's daughter's class spurred her into action researching generations of unique Austen editions. And as much as I loved seeing the variety of covers and artwork, the vignettes is what I love most about this book. Scattered throughout the book are vignettes about specific books and their owners. Many owners inscribed their names, dates, and addresses in them, and Barchas used her mad research skills to find out about the lives of the books' owners. Uncannily, many of their lives mirrored characters in the books, which I found fascinating. I loved reading the stories about ordinary people, their Austen read, characters that they most certainly would have related to, and what became of them. Their stories make this book so worthwhile. My favorite vignette is Vignette IV: Charlotte & a Real Castle. Charlotte Mills owned a Northanger Abbey-Persuasion volume, and one must wonder after she reads about an old castle in Northanger Abbey as a young girl if she ever dreamt of living in a real Irish castle later in life. Another fun fact about Charlotte's book is what a collector does to "preserve" it. There are seven vignettes in the book, and I wish there were more. I would love for Janine Barchas to research and write another book similar to this one featuring a different author.
I highly recommend this book for your home library or coffee table. It is beautiful, and enthralling.
Disclosure:
I received this beautiful book from the Johns Hopkins University Press via TLC Book Tours in exchange for a fair and honest review.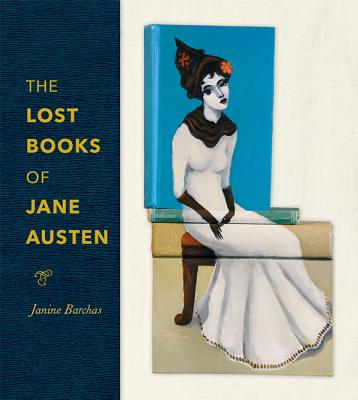 Above is an affiliate link to IndieBound
Until next time...
Happy reading!
Ricki Jill