Happy Literary Friday, My Lovelies!
Recently I read one of the most unusual books I've ever read:
Bridge of Clay
by Markus Zusak. Zusak wrote one of my all-time favorite books,
The Book Thief
. You may read my review of
The Book Thief
HERE
.
According to Goodreads:
The breathtaking story of five brothers who bring each other up in a world run by their own rules. As the Dunbar boys love and fight and learn to reckon with the adult world, they discover the moving secret behind their father's disappearance.
At the center of the Dunbar family is Clay, a boy who will build a bridge—for his family, for his past, for greatness, for his sins, for a miracle.
The question is, how far is Clay willing to go? And how much can he overcome?
My Review:
In all honesty, I don't now how to begin this review. It's a very unique book, and it's very hard to describe. I do want to warn that this is (mostly) a tragic story about Clay, the fourth Dunbar brother: It's a hard book to read. His story is told by the oldest Dunbar brother Matthew, and I truly love Matthew's voice. He doesn't reveal his tale chronologically: some of the family's history is interspersed throughout the narrative, and Matthew draws out the real reason their father abandoned them and what secret Clay has been harboring. The secret and a few other plot points were surprising, and Matthew's story kept me reading late into the night.
This is a long book (534 pages), but it is so worth the effort. The style, pace, and voice are definitely an acquired taste, but if readers would keep reading and not give-up, they wouldn't be disappointed: They'd be richly rewarded. The story is so endearing because Clay has such a tender spirit; but yet so does Matthew because he loves his brother so much he honors him through his words.
I won't ever forget the Dunbar brothers. Theirs is one of those rare stories that stay with you forever. Markus Zusak is such an incredible storyteller and talent, and I hope that this book will be adapted into a movie like The Book Thief.
If you enjoy reading stories about interesting families with unforgettable characters set in an unusual neighborhood, then you will love Bridge of Clay. I think it will become a literary classic.
Have you read anything fantastic lately? Please tell us about it in the Comments section below!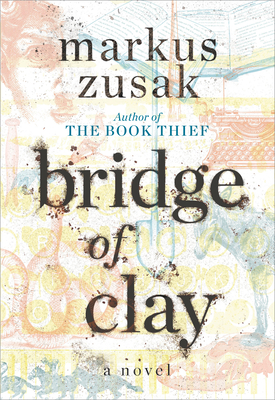 The book cover above is an affiliate link to IndieBound
Until next time...
Happy reading!
Ricki Jill