Merry Christmas, My Lovelies!
I have an exciting announcement I want to share with you: I'm starting a book club!
This year has not been the best year for me as far as reading is concerned...There have been many disappointments. Several over hyped books were boring and disappointing; they in no way lived-up to the "hype."
One of the other disappointments I've had this year in my reading life is the injection of politics in fiction books. If I want to read bad things about Trump and the "deplorables" who elected him, I'd read a newspaper. Any newspaper.
I don't want to read about politics in fiction. This past year, fiction has been chock-full of anti-Trump sentiment. I suppose writers had 2017 to express their angst (and in some cases denial) as they wrote their books that were published in 2018. Don't get me wrong...I'm not in favor of censorship or boycotting, but I choose not to participate.
Also, many of the plans I made for 2018 never happened due to family obligations and my health, so I decided in 2019 to keep things simple.
Each month, we'll read a classic novel based on The Heroine's Bookshelf by Erin Blakemore...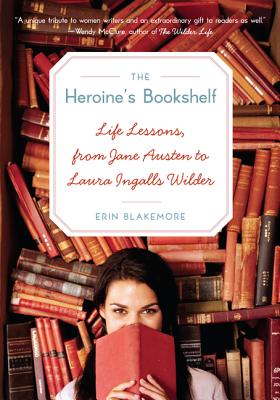 The book cover (above) is an IndieBound affiliate link for purchasing the book.
You do NOT have to read this book in order to participate, but it would probably enhance your reading of each novel. Every month we'll read a classic with a strong female character who possesses a trait every woman should aspire to have. And the best thing about my plan is this: I know that I will NOT be disappointed at least once each month because these books are all so well-written.
Below are the titles for The Sketchy Reader Book Club for 2019:
January: SELF: Lizzy Bennet in Pride and Prejudice by Jane Austen
February: FAITH: Janie Crawford in Their Eyes Were Watching God by Zora Neale Hurston
March: HAPPINESS: Anne Shirley in Anne of Green Gables by Lucy Maud Montgomery
April: DIGNITY: Celie in The Color Purple by Alice Walker
May: FAMILY TIES: Francie Nolan in A Tree Grows in Brooklyn by Betty Smith
June: INDULGENCE: Claudine in Claudine at School by Colette
July: FIGHT: Katy Scarlett O'Hara in Gone with the Wind by Margaret Mitchell
August: COMPASSION: Scout Finch in To Kill a Mockingbird by Harper Lee
September: SIMPLICITY: Laura Ingalls in The Long Winter by Laura Ingalls Wilder
October: STEADFASTNESS: Jane Eyre in Jane Eyre by Charlotte Brontë
November: AMBITION: Jo March in Little Women by Louisa May Alcott
December: MAGIC: Mary Lennox in The Secret Garden by Frances Hodgson Burnett
Obviously many if not all of these titles will be re-reads for you and me, but reading them again will be like visiting old friends, don't you agree?
I'm planning a few activities and surprises each month as we read these classics. On the last Friday of the month, I'll share a special Book Club Literary Friday post that will include questions and perhaps a giveaway or two. Readers can check in throughout the day and share their thoughts. If you don't follow me on Instagram, it might be a good idea to do so because I will also posts fun things on that social media platform. I am no longer on Facebook.
Please feel free to participate as much or as little as you like. Everyone is welcome, and this is a free book club.
If you don't have a copy of Pride and Prejudice, pick one up soon from your favorite bookstore or library because we will have our first book club discussion on Friday, January 25th.
This is the edition I'll be reading. It hints at some activities I'll be sharing with y'all!
I hope y'all will join me in reading these classics during 2019. Book Club will be my primary focus on my blog in 2019, along with recipes, decor, crafts, and other activities inspired by the month's book.
Until next time...
Happy reading and Merry Christmas!
Ricki Jill