Happy Literary Friday, My Lovelies! Today I'll be sharing with you a Christian sci-fi/fantasy novel entitle The Man He Never Was by James L. Rubart.
About The Man He Never Was:
A Modern Reimagining of Jeckyll and Hyde
Paperback: 384 pages
Publisher: Thomas Nelson (February 20, 2018)
What if You Woke up One Morning and the Darkest Parts of Yourself Were Gone?
Toren Daniels vanished eight months back, and his wife and kids have moved on—with more than a little relief. Toren was a good man but carried a raging temper that often exploded without warning. So when he shows up on their doorstep out of the blue, they're shocked to see him alive. But more shocked to see he's changed. Radically.
His anger is gone. He's oddly patient. Kind. Fun. The man he always wanted to be. Toren has no clue where he's been but knows he's been utterly transformed. He focuses on three things: Finding out where he's been. Finding out how it happened. And winning back his family.
But then shards of his old self start to rise from deep inside—like the man kicked out of the NFL for his fury—and Toren must face the supreme battle of his life.
In this fresh take on the classic Dr. Jekyll and Mr. Hyde, James L. Rubart explores the war between the good and evil within each of us—and one man's only chance to overcome the greatest divide of the soul.
"Rubart will leave readers inspired . . ." —Publishers Weekly STARRED review for The Long Journey to Jake Palmer
My Review:
I don't normally read science fiction/fantasy, but I was so intrigued with the premise of this book I wanted to be included in the book tour. Robert Louis Stephenson's
Dr. Jekyll and Mr. Hyde
is still relevant today because everyone can relate to Dr. Jekyll's struggles with his dark side. This contemporary retelling of the story within the context of Toren's crisis of faith is so well-written and compelling that I read it in one sitting: Yes, it's that good.
One of the reasons I read it in one sitting is the story arc is unique. I loved the pace of the plot, and the editing is superb. Some of the story is told in flashback giving the reader insight into why Toren is so angry. His anger was so out of control before his disappearance that even the NFL suspended him. When his outlet for his anger is taken away, he begins to rage at his family. Upon waking up in a hotel after his disappearance, he's a changed man, yet shocked that he has no recall of the past eight months. Although his family loves him, they experience peace during his absence, so I don't need to tell you their mixed emotions upon his return.
A large portion of the narrative concerns where Toren was while he was missing. Not only are his family members and friends curious about his story: The press and community want answers, too. After his press conference, he begins losing his calm, patience, and temper when he encounters a childhood friend who now stalks him and his family. Struggling to remain the man he is now, he's determined to find out where he was and how he changed because he knows he's in desperate need for a refresher course; he doesn't want to slip back into his old ways.
Christians will love this book. The message is not complicated; it's a reminder that before we can forgive others, we must first forgive ourselves as God has forgiven us through Christ's blood. We must love ourselves before we can love our neighbors as ourselves. Also, the themes of the book: God's gift of grace; our struggles with darkness versus light; how God sees us (i.e. the prodigal son); and the most important thing that remains in the end, which is love, make this an uplifting and empowering read. I highly recommend it.
Disclosure:
I received a copy of
The Man He Never Was
from the publisher via
TLC Book Tours
in exchange for a fair and honest review.
Below is an affiliate link for purchasing the book via IndieBound.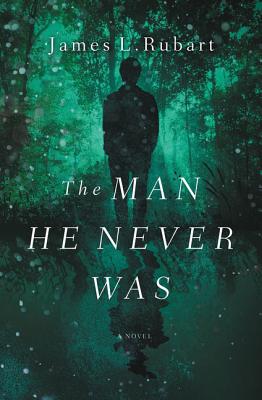 Until next time...
Happy reading!
Ricki Jill