I
love
shopping at
The Fresh Market
. I especially enjoy their coffee department. Check out the names of the dessert coffees: they make me smile!
"It's Raining Cinna-men",
"Wake Me Up Before You Cocoa", and
"Karma Caramel Chameleon."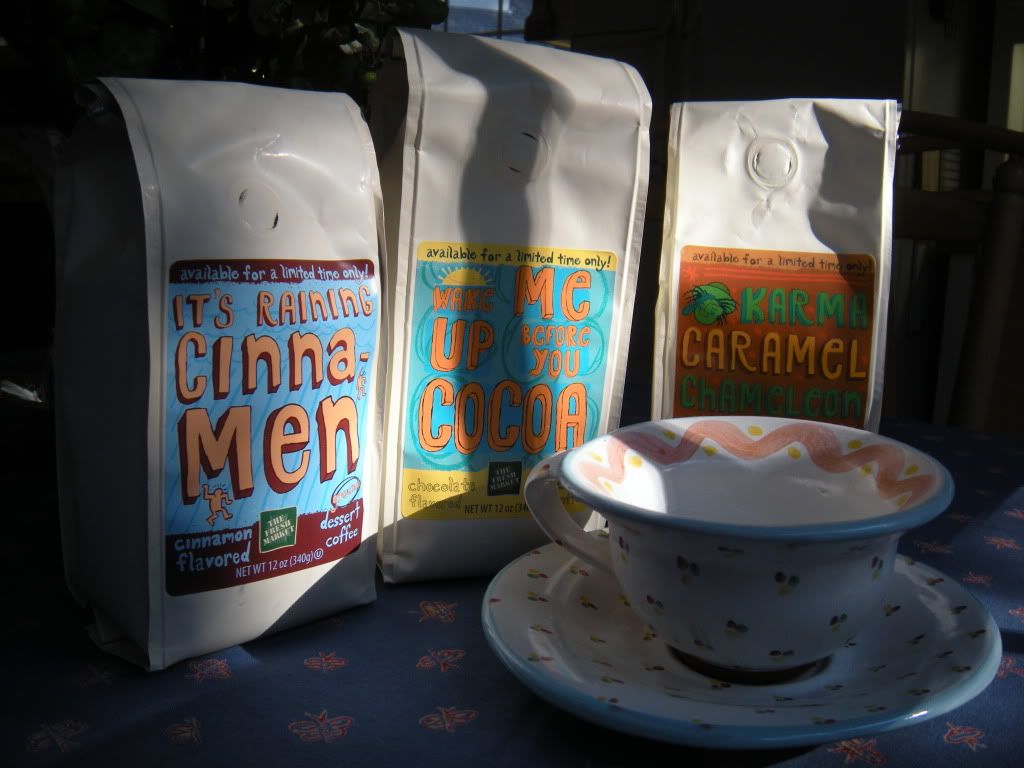 These coffees are delicious, and I do not mind having Boy George or George Michael singing in my head all day long (well maybe a little). My favorite is "Wake Me Up Before You Cocoa." The only one I have not tried is "White Chocolate Raspberry Beret" because I do not care for white chocolate. Which one would you like to try?
It's time for my daily caffeine fix before I begin painting.
Until next time...
Blessings!
Ricki Jill