Happy Literary Friday, My Lovelies! Today's post is a guest post written by my daughter, Shanley Belle!
Hi, and thanks Mom for allowing me to guest post on your blog today! I wanted to share about a book I read recently-- it's simply too good not to talk about. Forging Silver into Stars will be in stores on June 7th, and you may want to plan your summer reading accordingly.
When ancient magic tests a newfound love, a dark fate beckons . . .
Magic has been banished in the land of Syhl Shallow for as long as best friends Jax and Callyn can remember. They once loved the stories of the powerful magesmiths and mythical scravers who could conjure fire or control ice, but now they've learned that magic only leads to danger: magic is what killed Callyn's parents, leaving her alone to raise her younger sister. Magic never helped Jax, whose leg was crushed in an accident that his father has been punishing him for ever since. Magic won't save either of them when the tax collector comes calling, threatening to take their homes if they can't pay what they owe.
Meanwhile, Jax and Callyn are astonished to learn magic has returned to Syhl Shallow -- in the form of a magesmith who's now married to their queen. Now, the people of Syhl Shallow are expected to allow dangerous magic in their midst, and no one is happy about it.
When a stranger rides into town offering Jax and Callyn silver in exchange for holding secret messages for an anti-magic faction, the choice is obvious -- even if it means they may be aiding in a plot to destroy their new king. It's a risk they're both willing to take. That is, until another visitor arrives: handsome Lord Tycho, the King's Courier, the man who's been tasked with discovering who's conspiring against the throne.
Suddenly, Jax and Callyn find themselves embroiled in a world of shifting alliances, dangerous flirtations, and ancient magic . . . where even the deepest loyalties will be tested.
My Review:
Every once in a while there's a book I simply do not want to finish. This was one of them. Kemmerer wrapped me up in her world, again, and it felt like coming home. FSiS centers around Tycho, the king's courier, Jax, a blacksmith, and Callyn, a baker. Their stations in life are so different that something as small as the buckles on Tycho's coat would be achingly helpful for Callyn and Jax.
I want readers to go in fairly blind, but I don't think it's a spoiler to say that Callyn and Jax do not have great options at the beginning of this book, which shows a different side of the Cursebreakers world than in the first trilogy.
The hopelessness is bone-deep, which sounds bleak because it is, but then as the book progresses, it's nothing short of breathtaking to see, impossibly, hope take root.
The representation! There is LGBTQ rep here- and maybe my new favorite romance. Many of her characters are differently abled, and it doesn't stop them. At all. It's beautiful to see, and scenes with this alone brought tears to my eyes (okay, so did the romance).
I'm calling it now, this new series is going to be a phenomenon. I haven't cried during a book since Sarah J. Maas's House of Earth and Blood, and this one caused both desolate and happy tears.
I have so many questions, and I'm so excited for this series to continue that it's hardly fair to wait a year plus for the next installment to come out!
If you haven't read the first books, no problem-- start here. However you read them, you're going to want to. Trust me. Five out of five stars!
Thank you to Bloomsbury for an arc of this book in exchange for a fair and honest review. Trigger warning: there are scenes of parental abuse.
A note for loving parents and caregivers: my copy recommends this book for ages 14+, and I think that is a very fair assessment. Some younger children/teens will likely enjoy this book, but of course it depends on the child!
Make sure to pre-order your copy! If you do, you'll receive a beautiful scarf with a map of Emberfall and Syhl Shallow.
Thank-you, Shanley Belle, for your review!
I have seen this book all over Bookstagram, and I know that it will be a very popular book for Young Adults as well as New Adults. I love that there are differently abled characters in the book.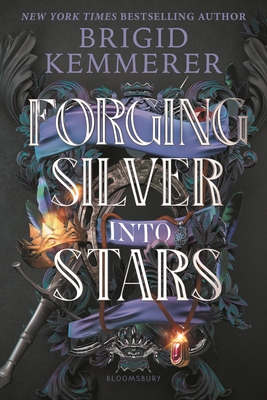 IndieBound affiliate link
I will return to blogging next week. I have a couple of books to share as well as a few gardening tips I've learned.
Until next time...
Happy reading!
Ricki Jill