Happy Literary Friday, My Lovelies!
Today I want to share with you a book I read back in February. I'm sort of behind on my book reviews, so I might write a post with a few mini reviews in it in a couple of weeks. But
The City Baker's Guide to Country Living
by Louise Miller deserves its own post and to be featured on Literary Friday. I first read about it on
Mary's lovely post HERE
, and it's taking me way to long to finally read it. Better late than never!
According to Goodreads:
"Mix in one part Diane Mott -Davidson's delightful culinary adventures with several tablespoons of Jan Karon's country living and quirky characters, bake at 350 degrees for one rich and warm romance." --Library Journal
A full-hearted novel about a big-city baker who discovers the true meaning of home--and that sometimes the best things are found when you didn't even know you were looking
When Olivia Rawlings--pastry chef extraordinaire for an exclusive Boston dinner club--sets not just her flambeed dessert but the entire building alight, she escapes to the most comforting place she can think of--the idyllic town of Guthrie, Vermont, home of Bag Balm, the country's longest-running contra dance, and her best friend Hannah. But the getaway turns into something more lasting when Margaret Hurley, the cantankerous, sweater-set-wearing owner of the Sugar Maple Inn, offers Livvy a job. Broke and knowing that her days at the club are numbered, Livvy accepts.
Livvy moves with her larger-than-life, uberenthusiastic dog, Salty, into a sugarhouse on the inn's property and begins creating her mouthwatering desserts for the residents of Guthrie. She soon uncovers the real reason she has been hired--to help Margaret reclaim the inn's blue ribbon status at the annual county fair apple pie contest.
With the joys of a fragrant kitchen, the sound of banjos and fiddles being tuned in a barn, and the crisp scent of the orchard just outside the front door, Livvy soon finds herself immersed in small town life. And when she meets Martin McCracken, the Guthrie native who has returned from Seattle to tend his ailing father, Livvy comes to understand that she may not be as alone in this world as she once thought.
But then another new arrival takes the community by surprise, and Livvy must decide whether to do what she does best and flee--or stay and finally discover what it means to belong. Olivia Rawlings may finally find out that the life you want may not be the one you expected--it could be even better.
My Review:
This is one of the best romances I've ever read. Hallmark need to take notice because it could be adapted into the BEST movie for the channel. It has all the elements: small town, fall festival, sleigh rides, cozy inn, quirky, creative characters....you name it, and this book has it in spades!
First of all, I love that in spite of the *perfect* setting, Livvie and Martin have their faults and baggage; however, I still love them both! Livvie is such an interesting character: She made a few bad decisions in her past before visiting her best friend Hannah in Guthrie. Yet I forgive her because she has made a life for herself against all odds, and she made a great choice in moving to Guthrie to become the pastry chef at the Sugar Maple Inn. I love Livvie's passion for baking, her creative spirit, and the fact that she can tear-up a banjo. The girl has mad skills! Plus she's a dog lover: Salty's personality is as large as he is. Martin is the son who escaped to the other side of the country, yet he comes back home to help care for his ailing father. He is also a very talented musician, and he and Livvie play in the same contra dancing band. His life is complicated to say the least, and I so badly want him to see how awesome Livvie is because they are the perfect match for each other. Men can be so dense sometimes in real life as in fiction.
A big part of the plot is Margaret Hurley's determination to regain her status as the best pie baker in Vermont. Livvie and Margaret spend endless hours perfecting apple pie recipes by changing the type of apples, spices, and pie crust combinations. The romantic side of me loves that Livvie can create what she loves most (pastries) in an idyllic small town and still earn a living. If we could all be so lucky! If Guthrie were real and south of the Mason-Dixon line, I'd beg my family to move there! Louise Miller is also a pastry chef, and she includes her best apple pie recipe in the back of the book. I had intended to try the recipe myself and feature it on Pi Day (3.14, not "pie") but life got in the way of fun plans. I will try it in the near future, and I'll report back on our thoughts about the recipe.
If you enjoy sweet romances about very complicated, well-drawn lovers; cozy hometown settings with a cast of quirky characters; a plot full of family drama and frenemies; and a main character you will truly root for throughout the book, then I highly recommend The City Baker's Guide to Country Living. I can't wait to read her next one, The Late Bloomers' Club, which is also set in Guthrie. Expect to read my review for it next month.
Just a reminder: Our Book Club discussion of Anne of Green Gables will be next Friday, March 29th.
Below are affiliate links for purchasing Louise Miller's books via IndieBound.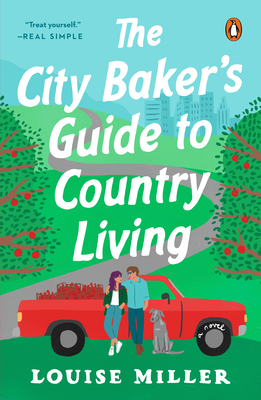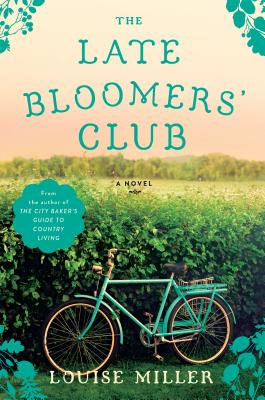 "The waltz held the feeling you get when you finish a well-loved book. It left me longing for something I couldn't name."
— Louise Miller (The City Baker's Guide to Country Living)
Until next time...
Happy reading!
Ricki Jill