Happy Literary Friday, My Lovelies! Today I'll be sharing with you a dozen quirky romances that you probably haven't read yet. All of them are unique in their own way, and I'll provide a brief synopsis below each book cover. Also, if you click on the book itself, it's an affiliate link with Indie Bound. I made the decision to be an affiliate for Indie Bound in order to promote local, independent bookstores. Should you purchase one of the books I will receive a small commission.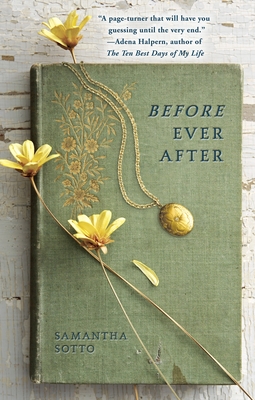 Max is a tour guide, and Shelley falls head over heels in love with him. Max's company is called The Slight Detour, and a flier for The Slight Detour reads: "Not for the prissy or the daft. Nutters most welcome. Good fun and excellent egg breakfasts welcome." Max's tours are amazing: one would never find the information he shares in any history book. Max disappears, and Shelley is broken hearted. She and her friend Paolo search for Max using clues in stories Max shared with his tourists. If you enjoy history, a well spun story, and egg recipes that are delicious, this is the love story for you. You can read my full review and watch a trailer HERE.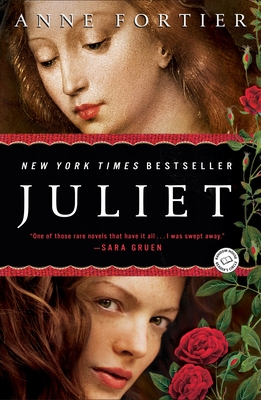 Julie inherits a home in Italy from her great aunt, travels to Siena, and discovers that her life has pretty much been a lie: she is not Julie Jacobs, but Giulietta Tolomei, a descendent of the fourteenth century Giulietta Tolomei. Yep! That Giulietta, or Juliet, as Shakespeare immortalized in his play Romeo and Juliet. And guess what? There is also one Romeo Marescotti who's a descendent of the Romeo. Giulietta's quest uncovers priceless fourteenth century artifacts, devastating truths about her family, and a centuries old curse, as in "a curse on both your houses." I love the way Fortier describes the City of Siena and its very distinct seventeen neighborhoods, or contradas. We even get to visit a couple of the famous contrada museums in the novel. If you want to read a story that's much more than a retelling of Romeo and Juliet, then this romantic mystery is the one for you. Read my full review HERE.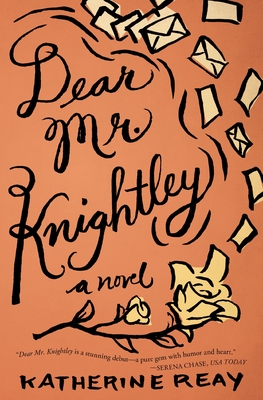 After college, Samantha receives an extraordinary opportunity. The anonymous "Mr. Knightley" offers her a full scholarship to earn her graduate degree at the prestigious Medill School of Journalism. The sole condition is that Sam write to Mr. Knightley regularly to keep him apprised of her progress. I was skeptical of liking the epistolary narrative, however Reay pulls it off well. If you love Jane Austen, romance, a sweet story with Christian themes, and characters who are hard to forget, then you will love this book. Read my full review HERE.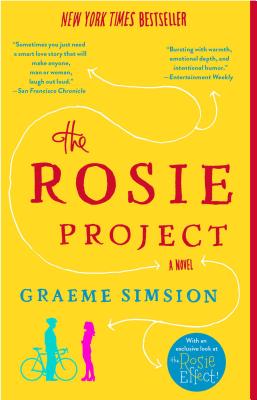 Don Tillman is a brilliant yet socially inept professor of genetics who's decided it's time he found a wife. In the orderly, evidence-based manner with which Don approaches all things, he designs the Wife Project to find his perfect partner: a sixteen-page, scientifically valid survey to filter out the drinkers, the smokers, the late arrivers. Rosie Jarman fails Don's survey on first glance, but he pairs-up with Rosie to find her biological father via The Father Project. As they get to know each other, spectrum-ish Don learns that there might not be a scientific method for finding love. This is one of my favorite books, and if you haven't read it you should! (I can't believe it, but I haven't reviewed this book on my blog yet!)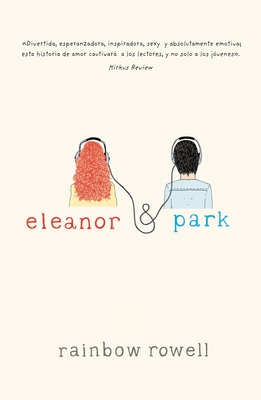 Eleanor & Park is a very sweet story about two misfits who fall in love in the mid-eighties. When Park first sees Eleanor at the bus stop, he becomes angry with her because he thinks that she's asking for abuse the way she's dressed. As an added bonus, she has unruly, fiery red hair. There are few seats left on the bus, and Park usually sits by himself. He pities her to the point where he offers her a seat beside him. They soon bond over Marvel comics (I was a Marvel girl, too) and The Smiths, and quickly become boyfriend and girlfriend. I love Park's character: He is the boyfriend whom we all longed for in the eighties. He's kind, generous, and protective. Eleanor needs someone to protect her because her home life is abominable. Told alternately in Park's and Eleanor's point of view, Rowell reveals each character's yearnings, angst, and fears masterfully. If you miss the eighties, read it! My full review is HERE.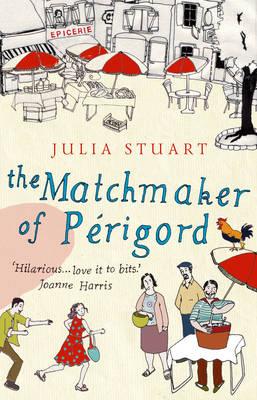 Barber Guillaume Ladoucette is a master barber and has always enjoyed great success in his tiny village in southwestern France's Amour-sur-Belle. But as his clientele have grown older and balder, many have sought the services of a Parisian-trained barber in a neighboring village. Now the residents of Amour-sur-Belle are sporting bizarre styles with even more bizarre names, like "the pinecone." Guillaume's lack of customers cause him to change careers mid-life: Guillaume sets-up shop as a matchmaker because according to Guillaume, everyone needs love in his or her life. One thing I adored about this book is the omniscient narrator's voice. His use of repetition while telling the story reminds me of storytellers from long ago. Read my full review HERE.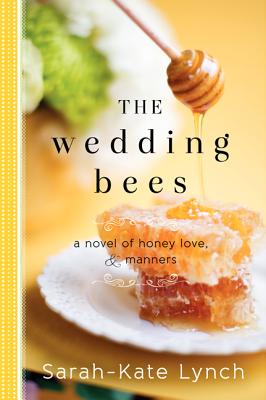 Oh, how I love this book! The cast of well-drawn, yet quirky characters all fall under Sugar's spell. She is the perfect Southern Belle: smart, strong, charming, and polite. Manners matter to her, so New York City had better take note and button-up because Sugar will set you straight....politely, of course!
If you enjoy cute love stories with interesting characters (including a queen bee) who provide just enough conflict to keep the plot interesting, then you'll love The Wedding Bees. Read my full review HERE.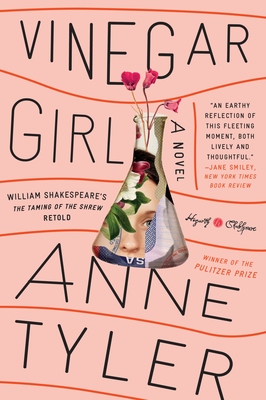 If you love Shakespeare's The Taming of the Shrew, quirky characters, witty dialogue, and family drama, then you will absolutely love this version of the story. This book made my short list (of three) best books of 2017; Vinegar Girl is just that good. Plus it's a very short, quick read. You can read my full review HERE.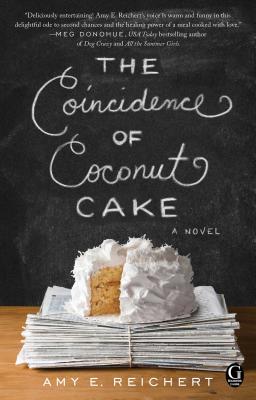 I must admit that I love situational comedies, and The Coincidence of Coconut Cake is just that. Al and Lou's agreement not to discuss the office while they go on dates enjoying Milwaukee's best foodie destinations lead both into making false assumptions about the other's work. Without these assumptions the narrative would have fallen apart earlier because Al truly did ruin Lou's chance at running a successful French restaurant. Needless to say, she loathes the restaurant critic who's destroyed her business. YOU'VE GOT MAIL meets HOW TO EAT A CUPCAKE in this delightful novel about a talented chef and the food critic who brings down her restaurant—whose chance meeting turns into a delectable romance of mistaken identities. Read my full review HERE.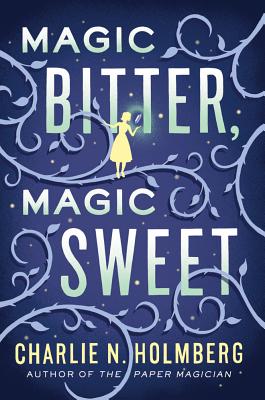 Maire is a baker with an extraordinary gift: she can infuse her treats with emotions and abilities, which are then passed on to those who eat them. She doesn't know why she can do this and remembers nothing of who she is or where she came from. She's kidnapped by marauders who raze her village and sold to the eccentric and unstable Allemas. During her captivity, she's visited by a ghostly character who knows who she is, but is stingy on sharing information. This unique fantasy is a love story, but it isn't for the squeamish. If you're more into genre fiction, fantasy in particular, then you'll enjoy Magic Bitter, Magic Sweet. I will post a full review here on the blog soon.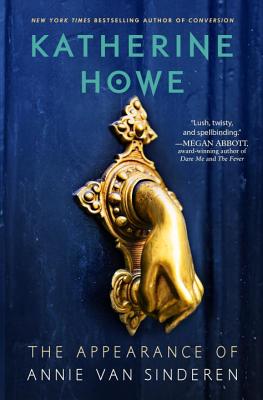 I don't know how Katherine Howe managed to combine these genres: historical fiction, romance, paranormal, and contemporary urban fantasy so seamlessly, but she did. The Apperance of Annie Van Sinderen is definitely a ghost story, but the word "ghost" is never once mentioned in the book. I admit I'm stretching a bit calling this a love story, but honestly it is on at least three different levels. I also must disclose that Katherine Howe is one of my favorite writers. You may read my full review HERE.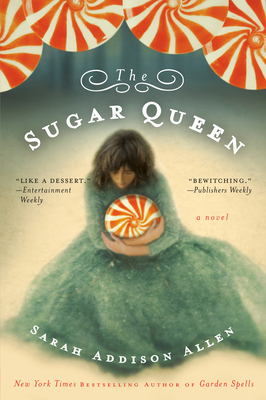 This is also one of my all-time favorite books. There's so much to love about this book, and there's not one but two love stories in the book. There's also magical realism, family drama, a mystery, and loads of suspense. This book was featured as my November Favorite Book Sketchy Reader Letter. You may read my full review HERE.
There you have it! A list of the most fun and quirky love stories ever.
Which one do you want to read before Valentine's Day?
Until next time...
Happy reading!
Ricki Jill