It's a Delicious Thursday here at Art @ Home. Remember when I wrote about Jenny Coglan's
Little Beach Street Bakery
? It's a fun chick lit book with recipes, and Colgan swears by her Easiest White Bread recipe. She states that you really can't go wrong with this recipe, and she's right.
This is the first time I've ever cooked bread with yeast before (although I've cooked almost every combination of quick bread known to man). The recipe was simple to follow and the results were well-received. We cut the bread as soon as we could stand to touch it, and spread butter and jam on it. YUM! It was a great snack to tide us over until supper.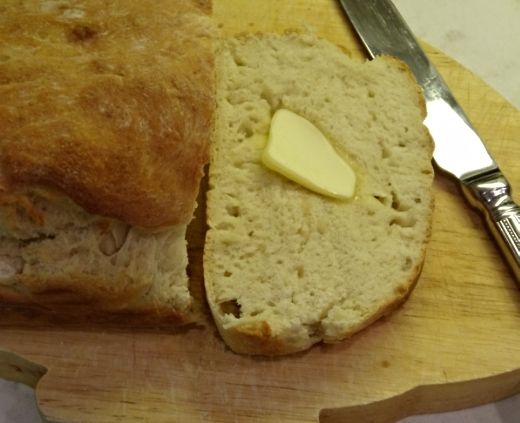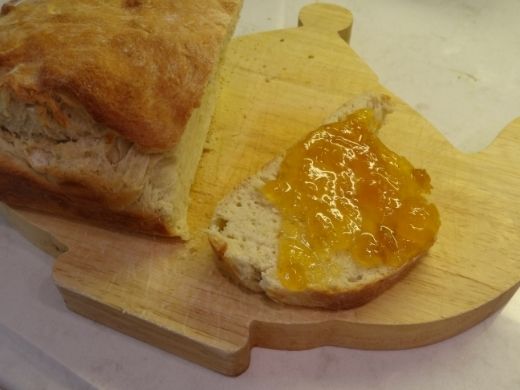 I had enough dough to make two smaller loaves.
Please stop by tomorrow for my review of
Summer at Little Beach Street Bakery
. By the way, she so badly wants her readers to bake the Easiest White Bread that she included the recipe in the sequel, too. Each book has about 6 or 7 recipes in the back, and there are a few more I'd like to try, like the Kick Ass Chocolate Cake with Peanut Butter Icing. It sounds Southern, doesn't it? The main character's boyfriend is from the South, so maybe that's why it's in the book. (I'm not sure as I haven't quite finished it yet).
I've also been baking for the
Mad Tea Party
. Please come to my party Saturday!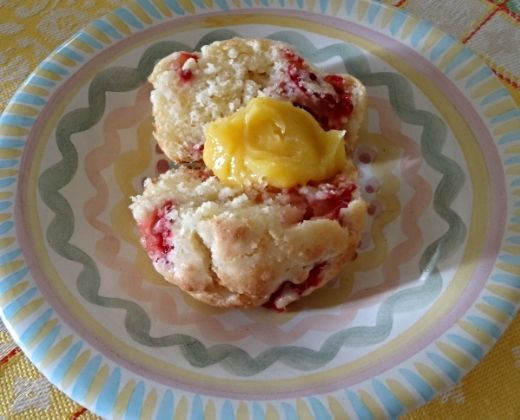 You'll never believe what kind of muffins these are....find out Saturday!
Until next time...
Blessings!
Ricki Jill