...or how I'm feeding my salvaged wood addiction!
I've been working on organization in our home this winter, and one of the biggest challenges is sorting through our books, organizing the ones we want to keep, and donating the rest to our local library. I really wanted a low bookcase for our kitchen to go behind our sofa for my cookbooks (our family room opens to our kitchen). Books should be stored where you use them, and having them on a different floor in the library didn't make a whole lot of sense. I found a few pieces I love (like
Rachel Ashwell's Warrenton Console
), but the dimensions weren't quite right.
Mr. Art @ Home suggested that we visit our favorite resource for custom furniture:
Southern Accents
in Cullman, Alabama. I described what I wanted, and the end result far exceeded my expectations.
The bookcase is made from old walnut.
The bookcase also holds several kitchen items that I use often: items that are bulky and take-up a lot of cabinet and counter space. I'm very pleased with the end result!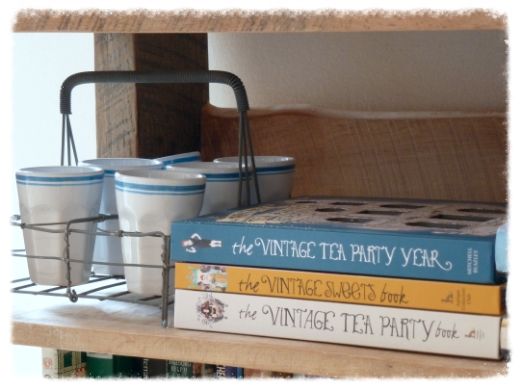 We went with a waxed, unstained finished.
If you look closely at the back of the bookcase, the black stripes are actually sawtooth marks from long ago.
Notice the peg details...the carpenters at Southern Accents are true artisans!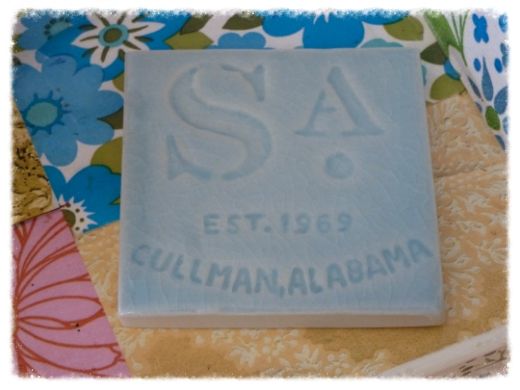 I highly recommend Southern Accents. This is a tile with their logo on it.
I'll post more ideas and tips for organizing books and paper in the next couple of weeks. I've found some wonderful resources, and I'll share those as well!
Until next time...
Blessings!
Ricki Jill